5 Denim fall 2023 fashion trends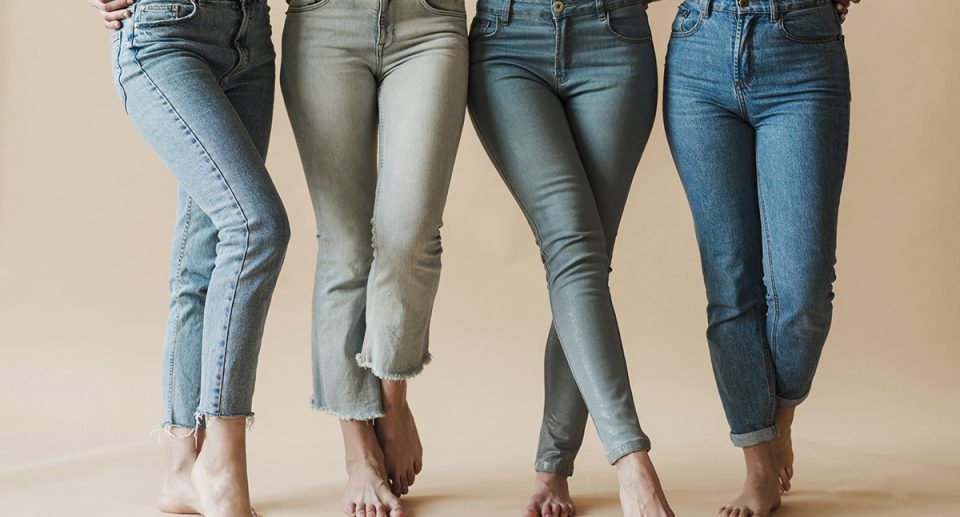 As the fall season approaches, new denim trends are making a strong statement. Although jeans are a staple in our wardrobes, they are not immune to the ever-changing cycles of fashion. While I don't buy new jeans every season, I like to stay informed about the key silhouettes to either find matching styles in my closet or explore new ones if inspired.
This season, five noteworthy trends have emerged, spotted on the fall '23 runways and gaining momentum on Instagram and in new arrivals sections. The overarching themes include longer and looser jeans, lower waistlines, and a growing nostalgia for the early 2000s. Below, you'll find a breakdown of each silhouette, its appearance in the fall collections, and our top shopping picks.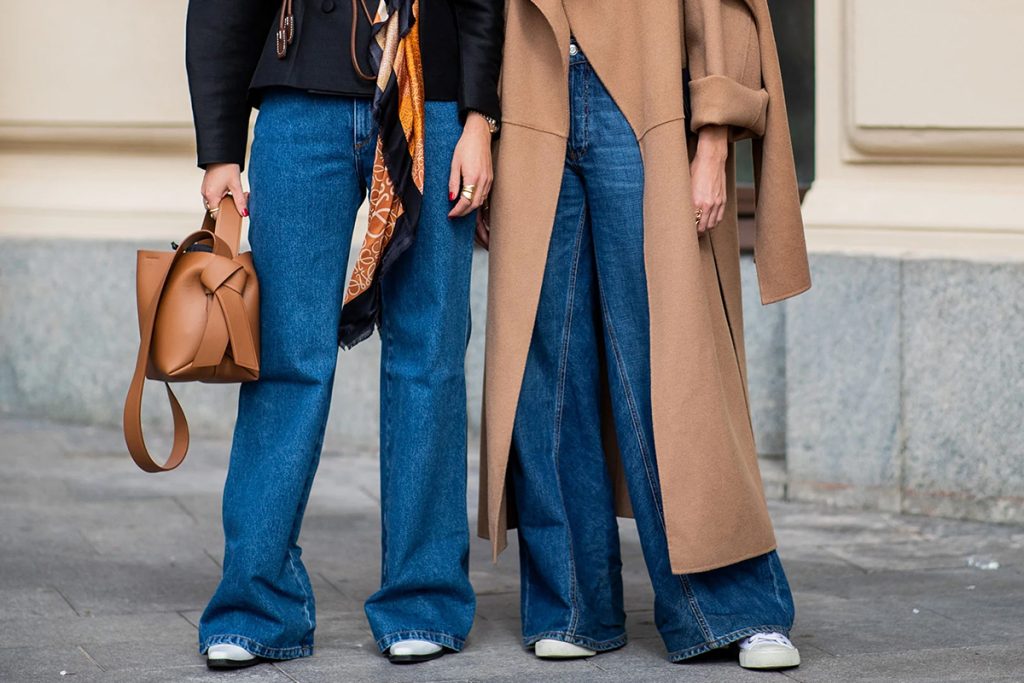 Roomy jeans
Throughout the year, loose and relaxed jeans have been a prominent feature of our denim choices, and the fall collections are further reinforcing this trend. Oversized styles are proving to be an enduring presence, but designers are presenting them in a more refined and sophisticated manner.
Instead of evoking their early 2000s origins, the current approach involves pairing roomy jeans with elegant tailoring, such as a trench or maxi coat, and adding a touch of luxury with a leather belt or stylish woven mules.
Dark-wash jeans
These jeans boast a classic design infused with sophistication. Featured on the fall runways, including Versace and Victoria Beckham, the dark-wash denim exudes an air of elegance with its sleekly tailored shapes. Challenging the notion that jeans are solely associated with casual wear, this collection demonstrates how the wash, fit, and styling can elevate them to a refined and polished level.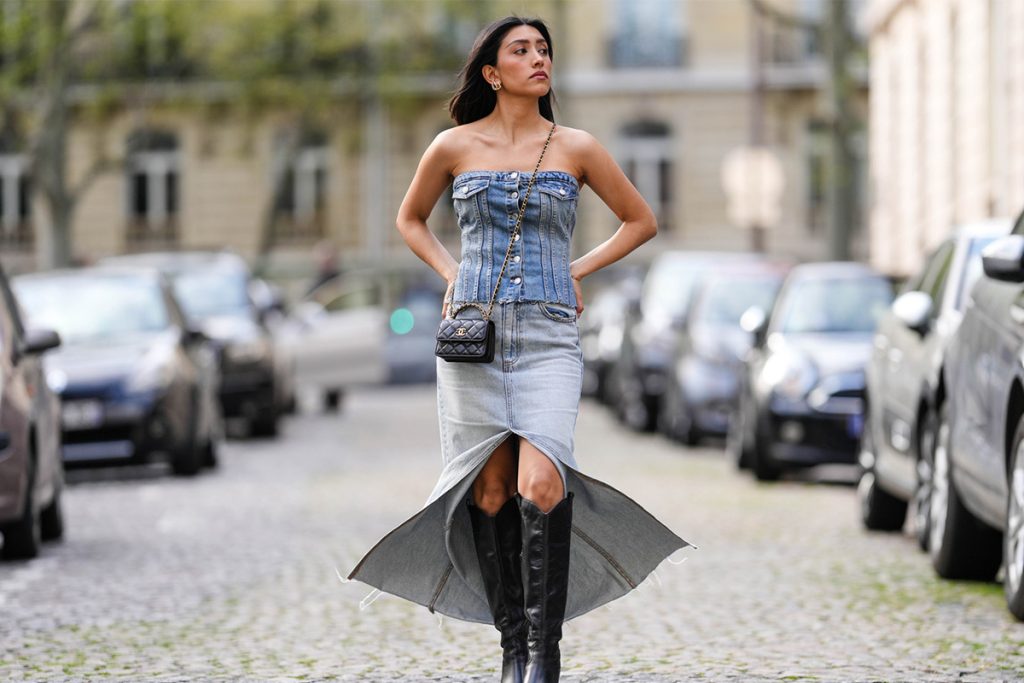 Long denim skirts
Denim skirts are undoubtedly a lasting trend. If you were an early adopter of this style, kudos to you, as this fall, floor-sweeping maxi skirts are set to become the ultimate denim must-have, potentially rivaling your favorite jeans. Embodying a '00s nostalgia, these skirts offer a refreshingly wearable appeal, and the runway's diverse styling ideas reveal their surprising versatility to suit various personal style aesthetics, whether playful, minimal, edgy, or anything in between.
Low-rise jeans
Yes, it's true; the early 2000s fashion vibes are still present. Low-rise jeans are making a comeback for fall '23, and whether you view this as good or bad news, one thing is evident: this season's low-rise jeans are more approachable with their roomier and relaxed fits, which balance out their midriff-baring waistlines.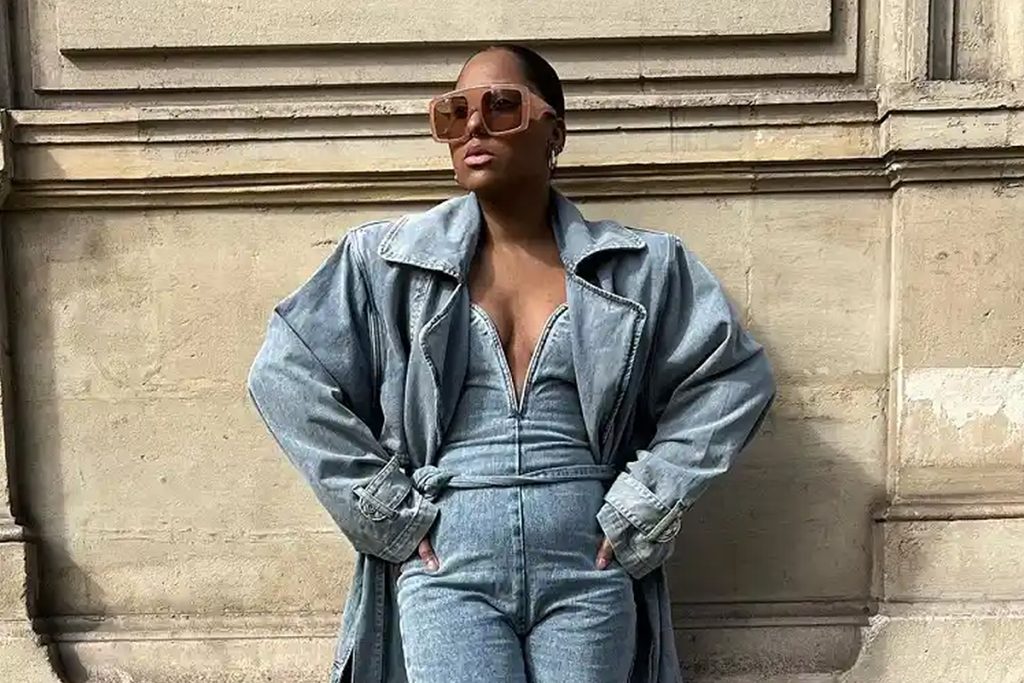 Double denim
Double denim, though never completely out of fashion, hasn't been our top priority for several years. However, the trend is making a comeback as coordinated denim ensembles are gaining popularity once again. A pro tip: these ensembles look especially stylish when paired with a chambray shirt in a matching wash to the jeans.
5 Denim fall 2023 fashion trends conclusion
Regardless of the time of year, the fashion industry's enduring fascination with denim remains unwavering. In the 1980s, designer jeans underwent a transformation from an apparent contradiction to a permanent and essential element of fashion, all thanks to pioneers like Calvin Klein and Giorgio Armani.
Subsequently, whether denim graces the runway is no longer a matter of doubt; rather, the focus now lies on the manner in which it is presented. And just like everything else when it comes to fashion, there are constant adaptations of the timeless classics.
The jeans trends for are a perfect example of this. Although denim has its origins in functionality, there's nothing wrong with infusing a bit of enjoyment into it as well. The latest denim fall 2023 collections showcase once again its remarkable versatility and its ability to be incorporated into a wide range of outfits and styles, as evident from your own observation in the 5 denim trends mentioned in this article!