How coffee, tea and chocolate make you happy!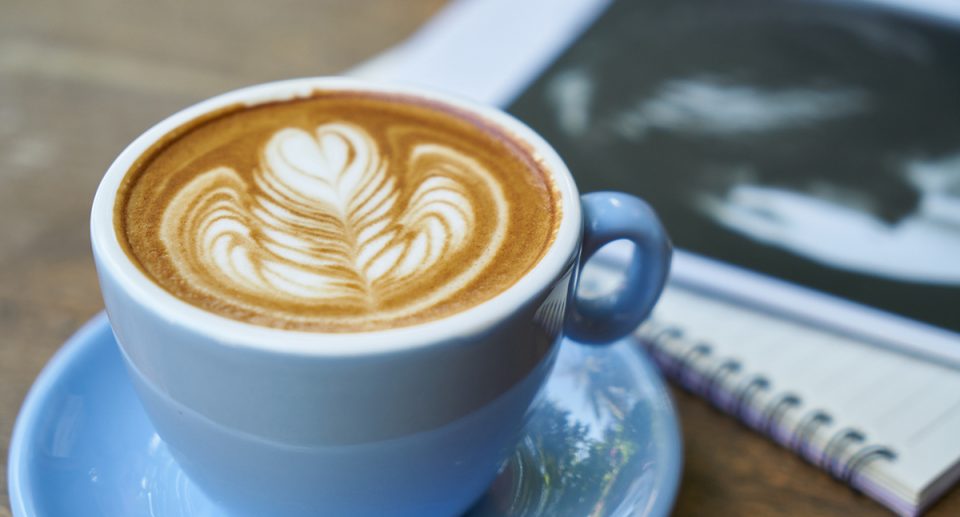 It's quite simple: a day without laughter is a day wasted. Humor is therefore by far the most important activity of our human brain. An activity that you absolutely would like to start your day with, and preferably also end it with some more!
So do yourself a big favor, and start every day with a smile. And stop with any kinds of dark thoughts. A nice coffee in your favorite mug can help you with that. Because scientific research suggests that coffee stimulates the release of the neurotransmitter dopamine in the brain.
Sparking happiness
When we drink a cup of coffee then this is something that leads to sparking happiness. Many people also enjoy drinking coffee with friends as an ideal way to relax, to catch up and socialize for the same reason.
Another study has shown that people also feel happier when they interact with others and that happy people interact even more! You could even call this a chain reaction of happy feelings!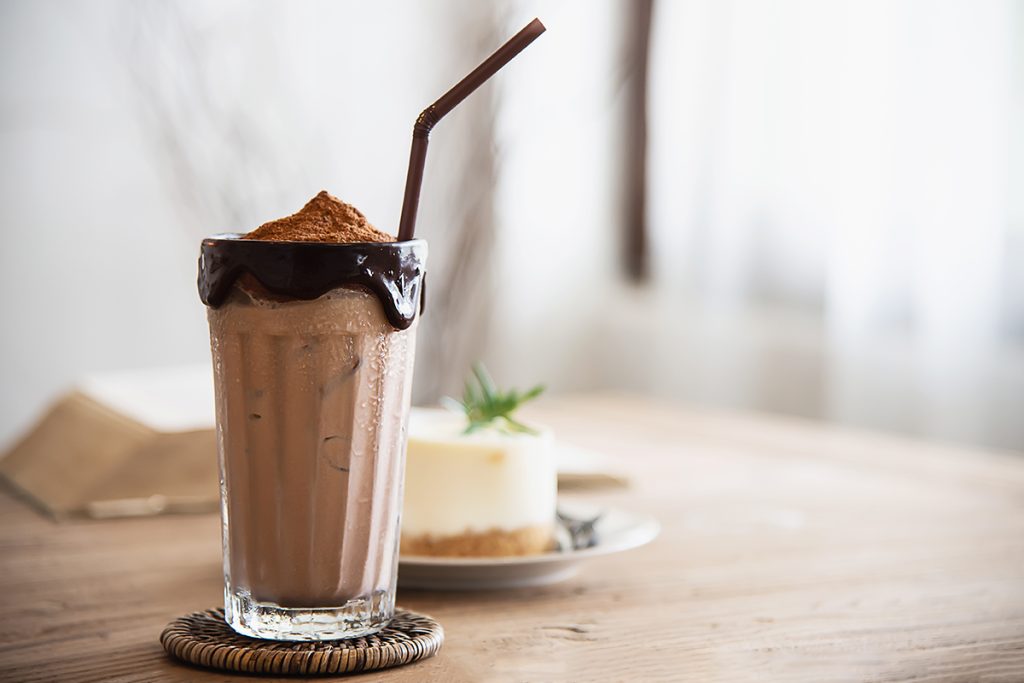 A momentary feeling of happiness
Strangely enough, a short-lived feeling of happiness also flows through you when you eat or drink chocolate. Because by doing so a little bit of endorphin is released as well!
And then there's tea of course! Tea contains an amino acid that has been shown to reduce your stress. Because if you combine theanine with caffeine, it helps to boost both your brain activity and your mood.
It is this unique boost in mood and brain activity that gives you a very nice sense of relaxation and well-being. Something that only tea can provide!
An intense feeling of joy
A little bit of happiness or just a nice feeling can be generated very quickly with these kinds of substances. After all, endorphins have a pain relieving effect. And dopamine, according to the scientists, causes a quick and intense feeling of happiness. Besides this there is also the happiness substance oxytocin, which, among other things, is released as a very pleasant feeling when people hug each other!
If you do use a drink of the gods in the morning, or at any another time. Then just remember: always think positive thoughts.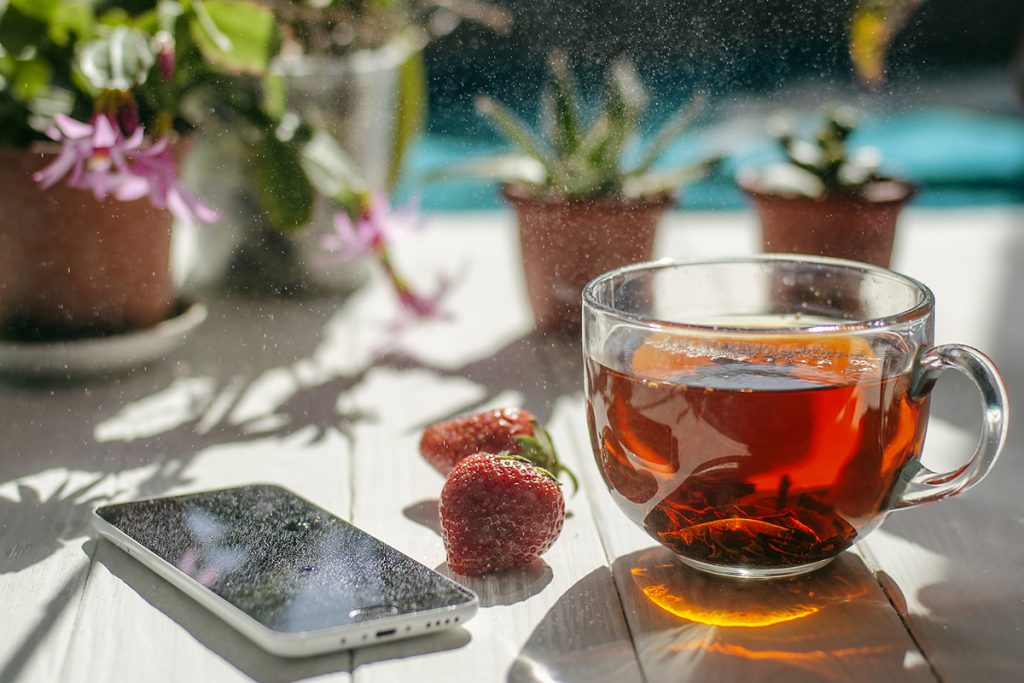 Create relaxation and happiness
Because when you add more positive thoughts to yourself, your brain will also experience more relaxation and create happiness. By training yourself to ignore negative thoughts with positive ones, you'll pleasantly improve your positive/negative thought ratio and ultimately be happier!
Helping you on your way positively
Reading and remembering nice quotes about thinking positively will of course help too. We'll just mention a few here below to help you get started in a positive way when you're at work. Or if you're just sit comfortably at home in your easy chair:
This morning has confirmed what I've known for a long time: I'm better at vacationing than doing work!
I don't have a 9 to 5 mentality, but rather a 10 to 3…
Of course I'm talking to myself. Sometimes I really need some expert advice
Working is fun, but it shouldn't become a regular habit
No one is indispensable until you want a day off
As a pirate you achieve more than when you join the navy
Nobody is useless. You can always serve as a bad example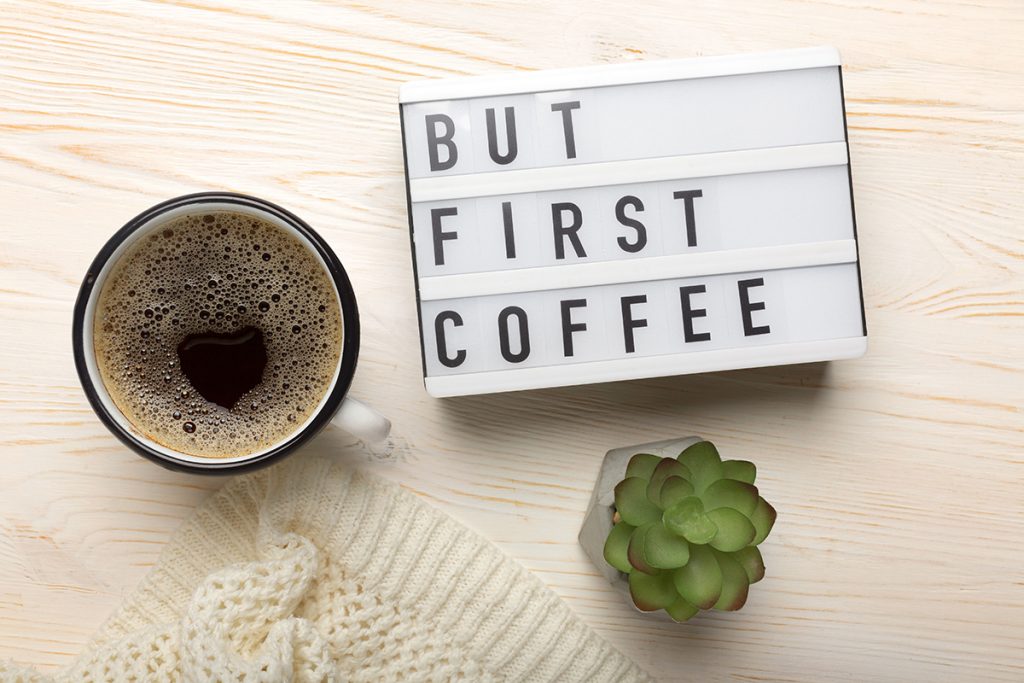 Brighten up your day as well!
Well? How are your final thoughts about these sublime elixirs of the gods? Does it make you want to take a sip from your mug of happiness too! One thing is for sure: this will brighten up your day!