Prada's cosmic couture – The holistic NASA spacesuits revolution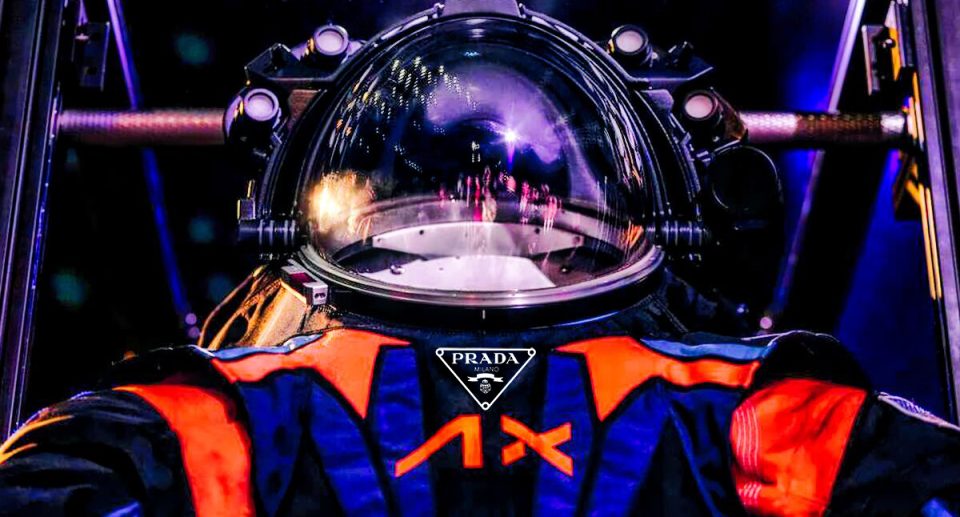 Fashion transcends all limits, and it won't be long before it reaches the moon and beyond!
The combo of cosmic couture and functionality takes on a whole new meaning as Prada joins forces with Axiom Space to co-create spacesuits for an upcoming NASA mission. In collaboration with Axiom Space, the organization responsible for the world's inaugural commercial space station and the current provider of NASA astronaut spacesuits, Prada will be taking the helm in designing the attire for NASA's Artemis III lunar mission.
This mission marks a historic event as it will be the first crewed lunar landing since Apollo 17 in December 1972 and the pioneering mission to include a woman landing on the moon. The anticipated mission is currently planned for 2025.
Ultra-stylish spacesuits designed by Italian fashion house Prada
The spacesuit industry, which traditionally is associated with functionality, has now ventured into the realm of haute couture. Prada has been enlisted to craft NASA's upcoming astronaut attire, marking a fascinating crossover between space exploration and high fashion.
Regarding this cosmic couture collaboration, Michael Suffredini, the CEO of Axiom Space, shared his perspective: "While it doesn't seem obvious what the technological reasons are for collaborating with a company like Prada, they're more than just a fashion company. They actually do [several] technologically advanced things."
The collaborative spacesuit represents an expansion of NASA's current Exploration Extravehicular Mobility Unit (xEMU) spacesuit utilized by astronauts. Prada's primary contribution to this new suit will primarily involve the outer layers, which essentially act as a lightweight protective covering. These outer layers must shield the inner components of the suit from environmental challenges such as lunar dust while ensuring that the overall mobility of the astronauts is not compromised.
Lorenzo Bertelli, Prada's marketing director, highlighted the company's expertise in composite materials, citing the Luna Rossa yachting team established in the 1990s to compete in the America's Cup as an example. Bertelli remarked, "The spacesuit, I believe, perfectly illustrates the need for a comprehensive approach. We possess extensive knowledge in integrating fabrics to enhance mobility."
Consequently, in the future, when you see NASA astronauts, they will be attired in exceptionally stylish cosmic couture spacesuits crafted by the renowned Italian fashion house.
Please note that at the time of writing, no detailed images of theses cosmic couture suits have been made available. However, they are likely to surface soon.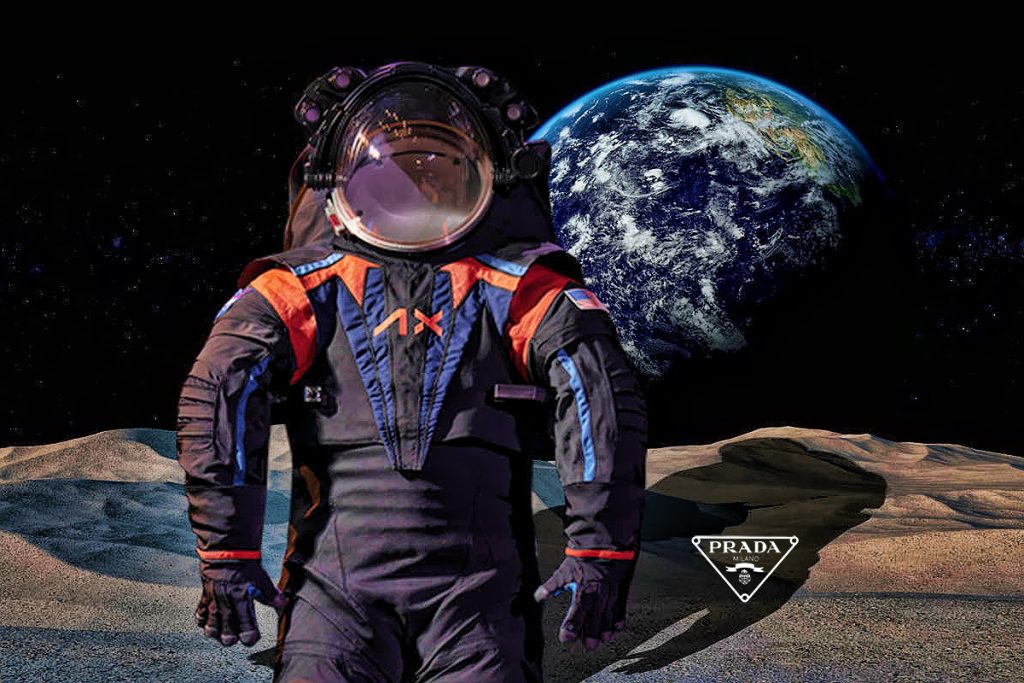 A big space odyssey for Prada!
However, does this cosmic couture partnership suggest a potential transition for fashion houses from the fashion runway to the expanse of outer space? While you anticipate further developments in the world of Prada, don't forget to explore the standout fashion moments from the Miu Miu SS24 runway presentation.
This Miu Miu SS24 collection shows an ever-changing world, in which beauty must echo the complexity of our era. Therfore this collection is a search for a reflective definition, a reactive address of beauty for modern times.
Particularly, Al-Maria's project titled 'Gravity & Grace' encapsulates a clash between the realms of reality and fantasy, embodying the overarching theme of her entire body of work. In doing so, she delves into the essence of storytelling, tracing it from humanity's historical narratives to the contemporary era—aiming to convey the past, convey the present, and envision the future. Now, this future also encompasses a significant space odyssey for Prada.
Prada's cosmic couture – The holistic NASA spacesuits revolution conclusion
Axiom Space formally announced its cosmic couture collaboration with Prada on October 4th. The company highlighted Prada's proficiency in raw materials and manufacturing techniques, underlining how this expertise would aid in the adoption of advanced technologies designed to improve astronaut comfort.
With this announcement, it becomes evident that it is not solely that the devil wears Prada, but astronauts will wear them too!