Pharrell's historic Louis Vuitton debut and his Millionaire bag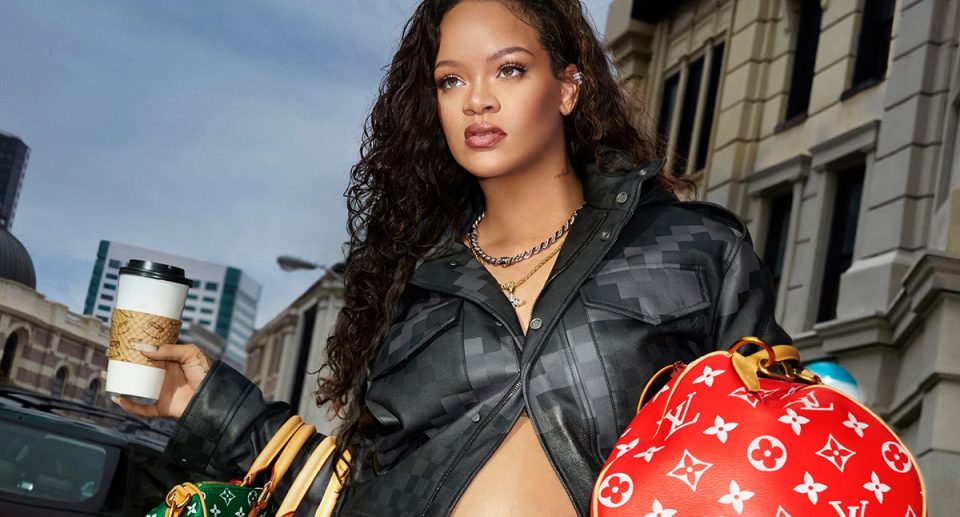 Pharrell Williams his ubiquity truly cannot be denied. Just as many fashion experts foresaw, the esteemed artistic director of Louis Vuitton, who continues to enjoy success after his impressive debut on the runway, has now become omnipresent at Paris Fashion Week Spring/Summer 2024.
To avoid being inundated by Pharrell or any of his numerous brands, the only option is to refrain from engaging. However, in doing so, you would miss out on an extraordinary fashion experience!
The surprising announcement from Louis Vuitton
In February, the fashion industry received a surprising announcement that Williams had been appointed as the creative director of Louis Vuitton menswear. This decision caught many off guard, especially considering that industry insiders had speculated that British designers Grace Wales Bonner and Martine Rose were front-runners for the position.
However, Pharrell, the multi-talented entrepreneur, designer, and musician, has now accomplished an impressive feat. On June 20, 2023, he unveiled his inaugural menswear collection for Louis Vuitton, showcasing why he is a perfect fit for the brand.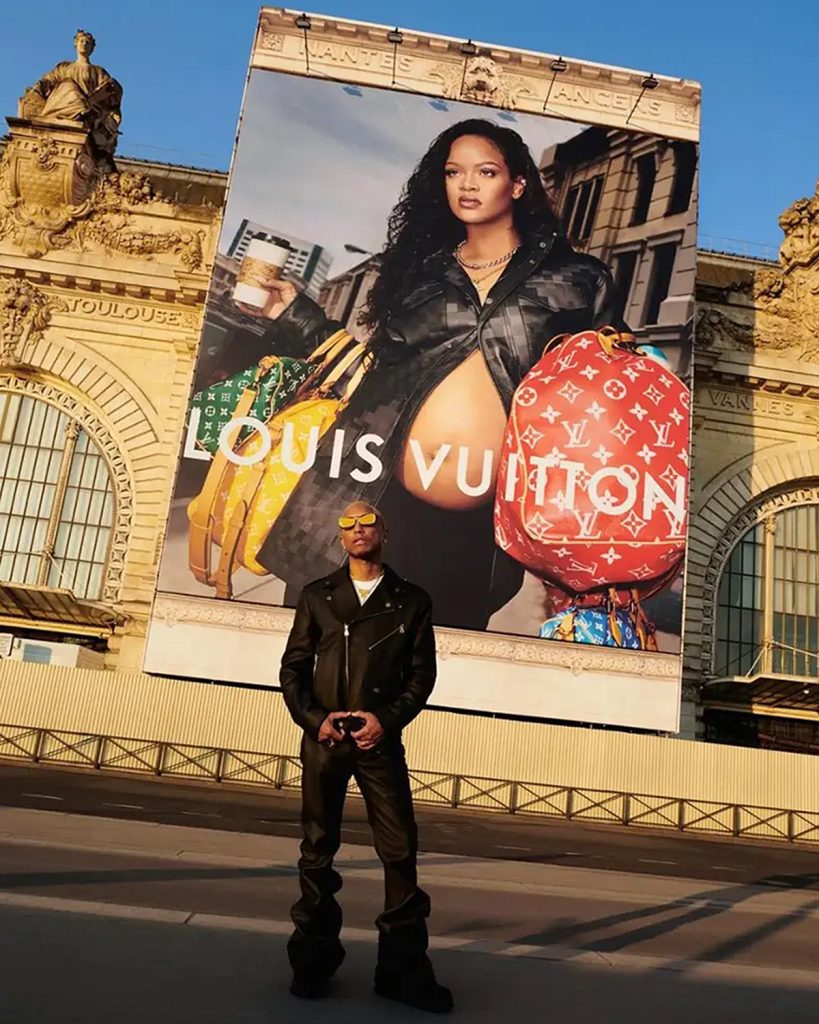 Pharrell's debut of his first-ever LV menswear collection
The event transcended a mere fashion show; it transformed into a celebrity extravaganza, a remarkable performance, and a lively celebration, all while featuring exquisite clothing.
As the sun descended over the Seine River in Paris, Pharrell Williams unveiled his extraordinary vision for Louis Vuitton. This highly anticipated event was not only a momentous occasion in recent fashion history but possibly one that will be remembered throughout the entirety of fashion history.
The music producer extraordinaire, known for his immense star power, delivered a show that exuded an electrifying energy and sheer delight.
In a display of sheer grandeur, Pharrell took over the Pont Neuf, adorning it with a captivating golden touch. He transformed the iconic bridge into a magnificent runway that spanned from one end to the other, creating a mesmerizing fashion spectacle.
It became abundantly clear that Pharrell has reclaimed his ability to astonish, now armed with the influential support and vast resources of LVMH, the most valuable company in Europe.
A historic show with a high-powered celebrity list
While it may be commonly assumed that fashion shows are filled with celebrities, extravagant live performances, and flowing champagne, this particular event surpassed all expectations. The gathering of renowned individuals was unprecedented, with a concentration of iconic figures seldom seen in one place, including a few unexpected attendees who had never graced a fashion show before.
Every corner turned revealed another household name, as luminaries like Beyoncé, Jay-Z, Kim Kardashian, Zendaya, Tyler, LeBron James, A$AP Rocky, and Rihanna dotted the venue. This star-studded guest list was not the result of mere celebrity management; rather, it was the collaborative effort of Pharrell and the powerhouse that is LVMH—a fusion of luxury and pop culture influences.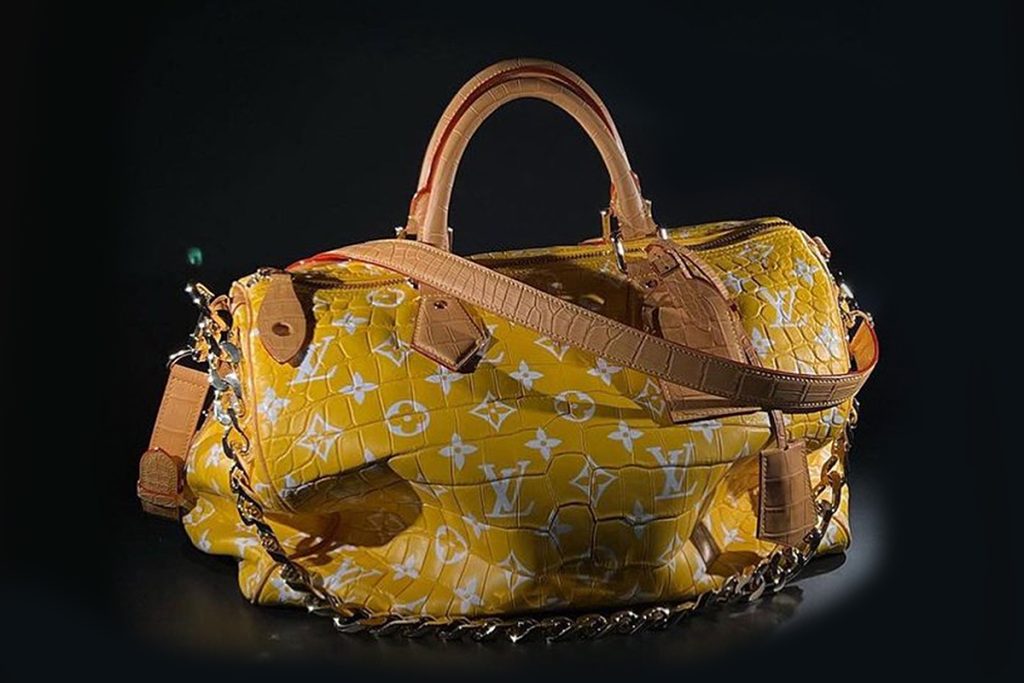 The new Louis Vuitton Millionaire bag!
Pharrell's greatest enthusiasm lies in the introduction of the Damouflage print, which embellished the suit he personally wore for the show. This unique pattern is derived from Louis Vuitton's iconic chessboard Damier design, ingeniously transformed into a digital camouflage rendition, aptly named Damouflage.
The distinctive pattern made its appearance on various pieces such as flared jeans, outerwear, bags, and boots. Among these, Pharrell proudly showcased the crown jewel of his Louis Vuitton debut—a dazzling yellow Speedy bag that reportedly carries an astonishing price tag of $1 million. Appropriately named the Millionaire bag, it is a sumptuous addition that exudes opulence and is impossible to overlook.
But what sets Pharrell's bag apart to justify its hefty price? Allow me to explain. Firstly, the association with the Louis Vuitton brand inherently signifies a substantial investment. Moreover, the Millionaire Speedy bag is meticulously crafted from crocodile leather and embellished with a chunky gold chain and a diamond padlock, all painstakingly handcrafted in one of Louis Vuitton's relatively new workshops specializing in exotic leathers.
Pharrell's bags took on significant importance in his inaugural Louis Vuitton men's campaign, featuring notable appearances by Rihanna, an LV coffee cup, and a selection of vibrant primary-colored carryalls.
However, none of these bags compare to the extraordinary $1 million crocodile leather Speedy bag that Pharrell proudly carries with him. It is safe to assume that this croc Speedy is either a unique piece or an exceptionally rare model exclusively crafted for VIPs such as Pharrell himself.
Pharrell's historic Louis Vuitton debut conclusion
Lastly, it is worth noting that Louis Vuitton stands among the limited number of steadfast luxury brands that persist in creating products from exceptionally costly exotic leathers, including crocodile and ostrich.
Presumably, LV calculates that any criticism it faces from protesters is eclipsed by the potential to generate substantial profits by selling these highly exclusive handbags and accessories to clientele with significant financial means.
In fact, LV has recently intensified its focus on the exotic leather market, likely as a competitive response to Hermès, which could be considered its closest rival in the realm of ultra-premium leather handbags.
Ultimately, this monumental debut marks a momentous start for both Pharrell and Louis Vuitton, signifying not only a significant milestone but also the dawning of a new era. It seems apt that this beginning is accompanied by a resounding sense of joy, setting the tone for what lies ahead!