Secrets to how to make the best smoothie: 8 tasty recipes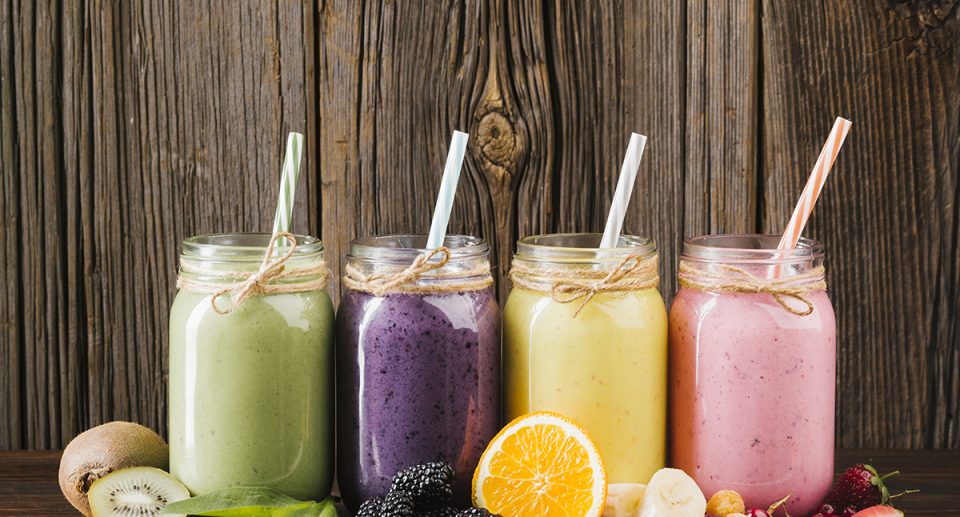 For certain individuals, the mere mention of the term 'smoothie' immediately evokes thoughts of a green concoction in a glass. Others might associate it with rigorous workout regimens and challenging dietary plans that are hard to stick to.
Nevertheless, these simple and rapidly prepared drinks or meals also present a chance to showcase one's creativity. Whether the goal is to relish favorite fruits or to undertake the task of crafting healthier substitutes for beloved desserts, meals, and indulgences.
The potential here knows no bounds. It ultimately hinges on the level of adventurousness one is prepared to embrace. For those who prioritize convenience, smoothies stand out as a particularly excellent on-the-go substitute for a traditional breakfast.
Keep reading to discover a nourishing choice to experiment with the next time you take out your blender — be it for breakfast, a mid-afternoon snack, or a post-dinner delight. And if there's a common thread uniting them all? They absolutely do not lack excitement!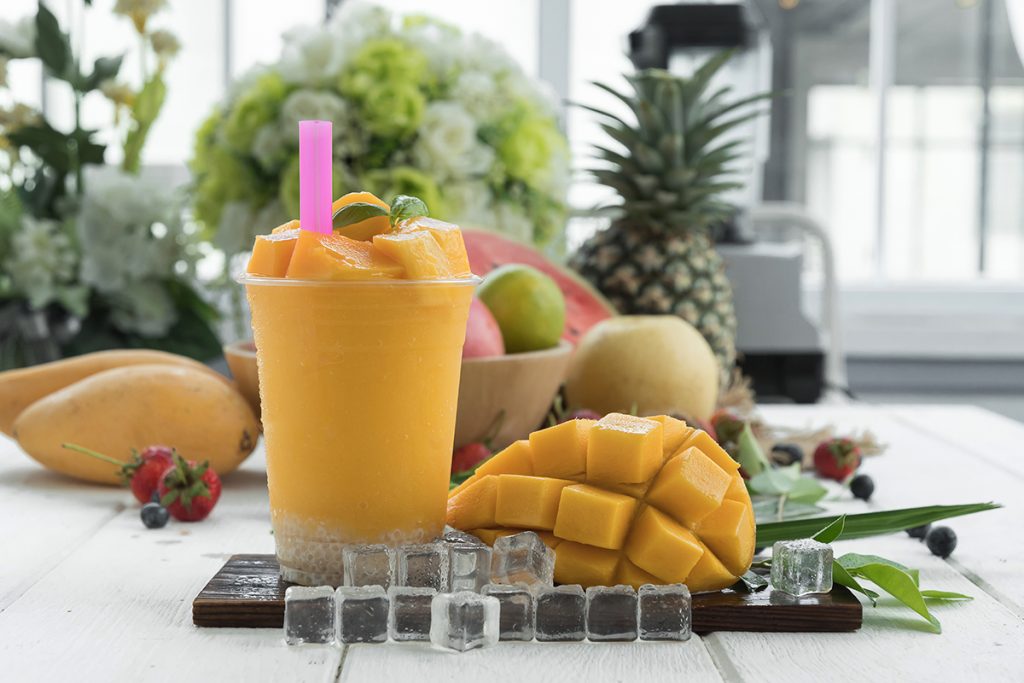 01. A tropical smoothie
As a classic representation of summer, the tropical smoothie is a timeless favorite. This velvety choice incorporates nourishing elements rich in fiber, vitamin C, and potassium. To savor its innate sweetness and smooth texture to the maximum, the key lies in utilizing fresh, high-quality ingredients.
These encompass frozen pineapple, frozen mango, a generously sized banana, preferably, well-sourced coconut milk from a can, freshly squeezed orange juice, and ground flaxseed. For an added touch, consider introducing kiwi and passionfruit. Combine all these components in a blender for around a minute, then proceed to pour the blend into a glass for a delightful indulgence.
02. A fresh fruit smoothie
Utilizing your preferred fruits that are currently in season to craft a swift smoothie is truly a gratifying experience. This freshly prepared blend essentially entails a medley of whatever ripe fruits you possess, allowing for numerous adaptations in accordance with the produce accessible during each specific season.
In the context of this particular version, the components encompass strawberries, peaches, an optimally sizable banana, ice, coconut water, and yogurt. However, should a non-dairy preference be favored, the yogurt can be excluded. Combine all the fruits and supplementary elements in a blender until the desired texture is achieved.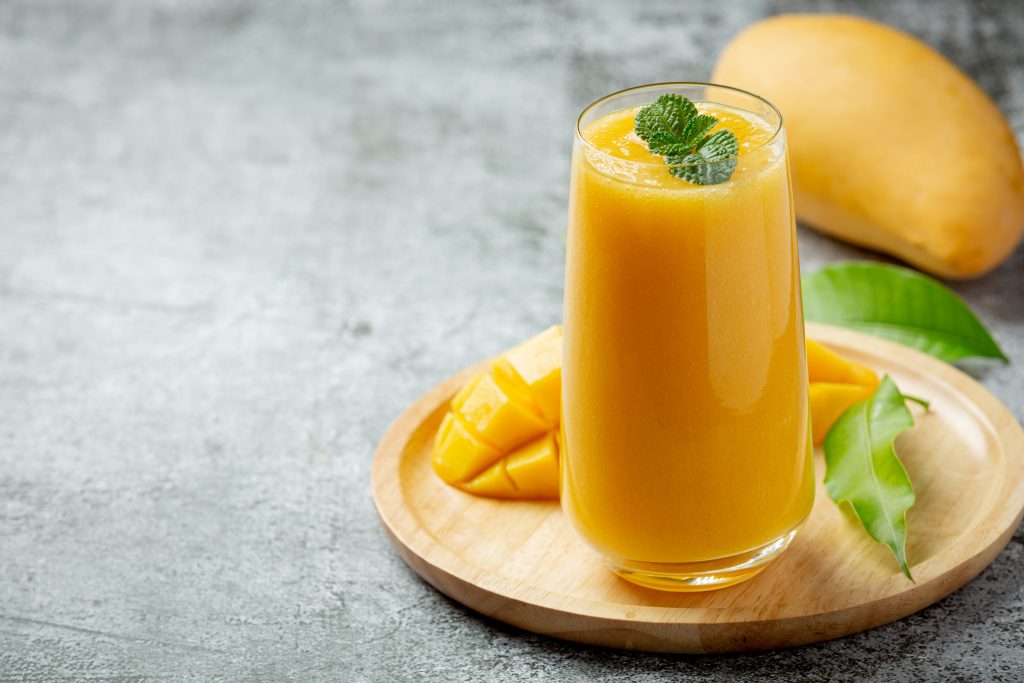 03. A vegan mango smoothie
In accordance with the saying, 'When destiny grants you a mango, create a smoothie', mangoes possess a distinct charm due to their exceptionally delightful taste. This uncomplicated-to-prepare smoothie requires merely five components: frozen mangoes, bananas (for textural enhancement), lime juice, orange juice, and oat milk.
Should you wish to explore alternatives, oat milk can be interchanged with other plant-based choices like almond milk, soy milk, or flax milk. Blend all these constituents until achieving your desired texture. Pour the blend into glasses, and for those who appreciate visual appeal, adorn with sprigs of mint leaves and a slice of lime.
04. A strawberries banana smoothie
When discussing smoothies, the concept of simplicity should be front and center. Few exemplify this simplicity as well as the strawberry banana variation. As anticipated, the main attractions are strawberries and bananas, with Greek yogurt, Medjool dates, and milk playing the supporting roles.
For those seeking a vegan alternative, almond milk can serve as a replacement. For this specific smoothie, frozen fruits are advised. Combine all the ingredients in a blender, adorn the glass rim with a strawberry, and indulge in the delightful outcome!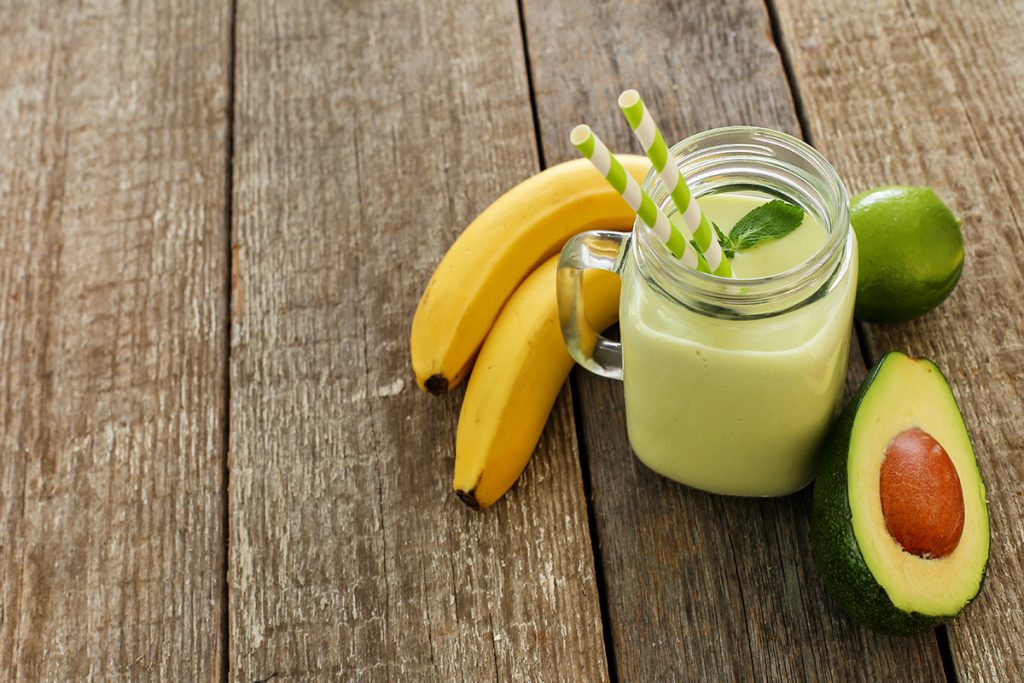 05. A simple banana avocado smoothie
This captivating combination revolves around flavors that contrast yet harmonize beautifully. Although their textures share similarities, you can anticipate a notably satiating experience. Avocados, brimming with nourishing fats and devoid of cholesterol, join forces with bananas, abundant in vitamin B12, potassium, and magnesium.
Remaining faithful to its designation, the smoothie is a breeze to prepare, necessitating a mere quartet of elements: frozen bananas, avocado (pit removed), a dash of lime juice, and milk (non-dairy alternatives like oat milk perform equally admirably). Blend until achieving a velvety consistency, and savor the outcome!
06. An easy ice coffee oat breakfast smoothie
Few things epitomize an on-the-go breakfast as effectively as this particular smoothie. This blend seamlessly marries the energy boost of caffeine with the wholesomeness of oatmeal and fruit, rendering it exceptionally satisfying. To create this nourishing delight, gather iced coffee, oats, frozen bananas, almond milk, Medjool dates, a dash of cinnamon, and a touch of vanilla essence.
For those who opt for a caffeine-free option, decaf coffee serves as a suitable substitute. Once you have assembled all the components, blend until achieving a velvety texture, and delicately sprinkle oats atop the smoothie as an appealing garnish. To fully appreciate its ideal texture, it's recommended to consume the smoothie as promptly as possible after preparation.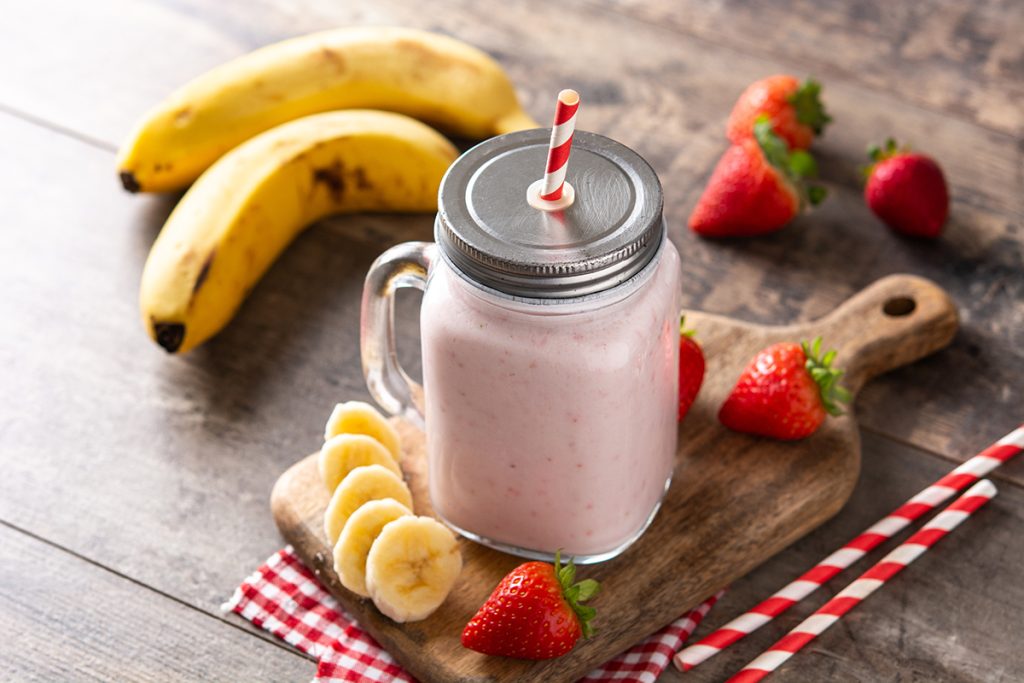 07. A copycat McDonald's strawberry banana smoothie
Celebrated for its impeccably harmonized fusion and ideal texture, this iconic offering from McDonald's is a true standout. The Copycat McDonald's strawberry banana rendition encapsulates all the finest attributes of the original smoothie, but with a more health-conscious approach and significantly reduced sugar content. The ingredients used to create this luscious blend consist of diced strawberries and bananas, accompanied by ice and low-fat yogurt. Commingle these elements in a blender until seamless, then allow a brief 10-second pause before presenting the final concoction.
08. An almost-a-milkshake blueberry smoothie
When the craving for the joyous creaminess of a milkshake arises, minus the sugar content, the Almost-a-milkshake blueberry smoothie is precisely the solution. This satisfying, delectable, and notably swift creation perfectly fits the bill.
Crafted from frozen blueberries, peanut butter, banana, Medjool dates, almond milk (with regular milk as a viable option), and just a touch of ice, this invigorating smoothie is a treat to the senses. If desired, blueberries can be substituted with strawberries, mixed berries, or even mangoes.
Just unite all the ingredients in a blender and blend it until reaching your preferred texture, surely delivering a delightful outcome to savor!