Eat healthy while on vacation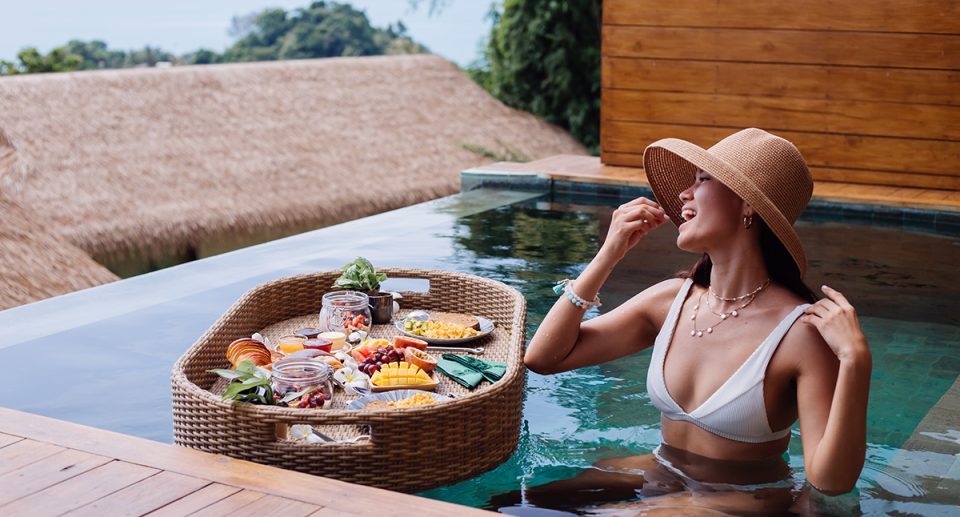 Going on vacation is a great way to get away from it all, recharge, explore new places and – of course – enjoy a cocktail on the beach and tasty local dishes. Unfortunately, this is often noticeable on your weighing scale afterwards.
Here are our best weight management tips so that you can get through your holiday unscathed but enjoying it fully.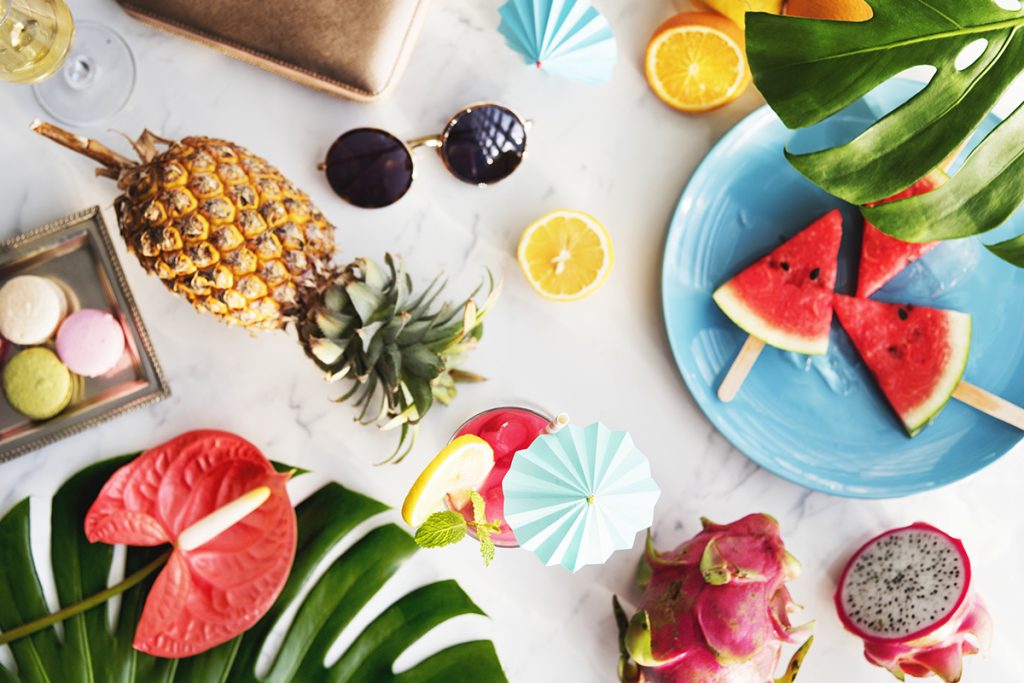 Try not to stress about it
Trying to eat healthy on vacation is a noble goal, but try not to stress over every calorie when you're out and about and under the blazing sun. Holidays are above all the perfect time to relax, de-stress and give both your body and mind a rest and not to constantly be in your head with how many extra pounds you might return home with.
Start every meal with some veggies
That being said, there are some ways to avoid ingesting tons of bad nutrition. For example, start every meal with a little bit of veggies. Afterwards you can enjoy some delicious local food or the dessert buffet. After all, if you eat a salad or a portion of broccoli before you dive into the plate of spaghetti, you will eat much less of this and you will already have the necessary nutrients.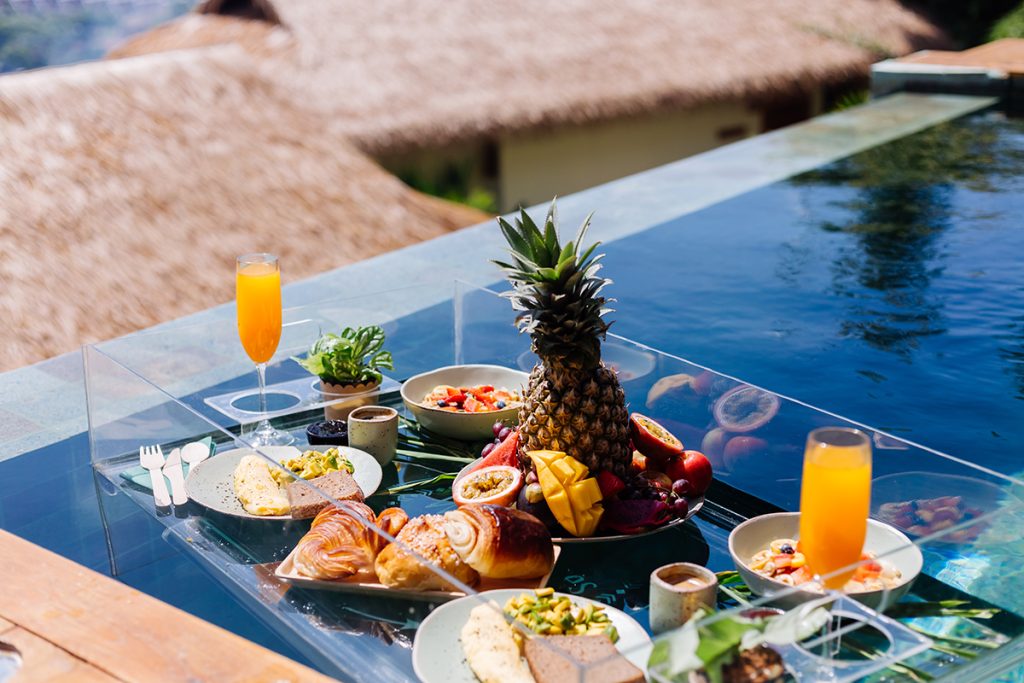 Get healthy groceries at your holiday home
Are you renting a house or apartment? Then immediately get some basic foods at your holiday home, such as fresh fruit, unsalted nuts, wholemeal bread and yogurt. This way you immediately start the day with a healthy breakfast and you'll have a healthy snack to nibble on during the day.
Avoid crappy snacks
Although it is easy to take a snack with you on a trip and it is very tempting to enjoy the ice cream that beckons you in the afternoon, it is better to ignore those snacks. Instead, enjoy three full meals and don't waste calories on those extra snacks. Still hungry between meals? Then go for something lighter such as a piece of fruit.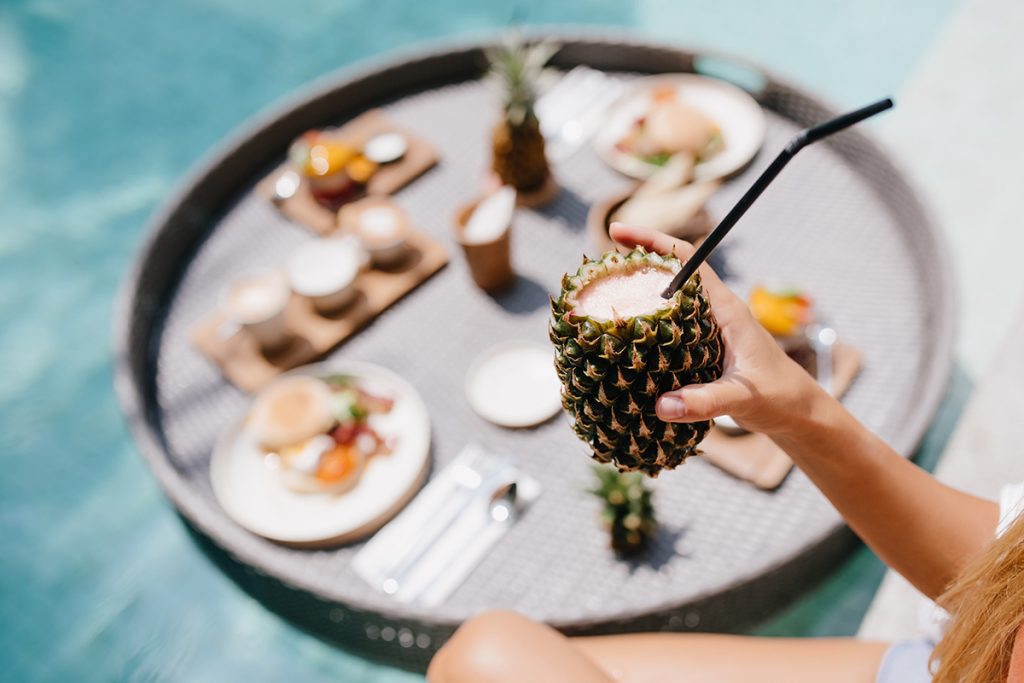 Check out the menu before eating out
With your smartphone in hand, it's easier than ever to check the restaurant's menu before you head out the door. After all, many restaurants put everything they offer on their website, so that you can choose in advance whether and which healthy choice you can make.
Bring your own snacks
Another good idea to eat healthy is to pack your own snacks in your luggage for when you travel. For example, put some carrots with hummus or an apple with peanut butter in your handbag. They contain a lot of protein and no added sugars.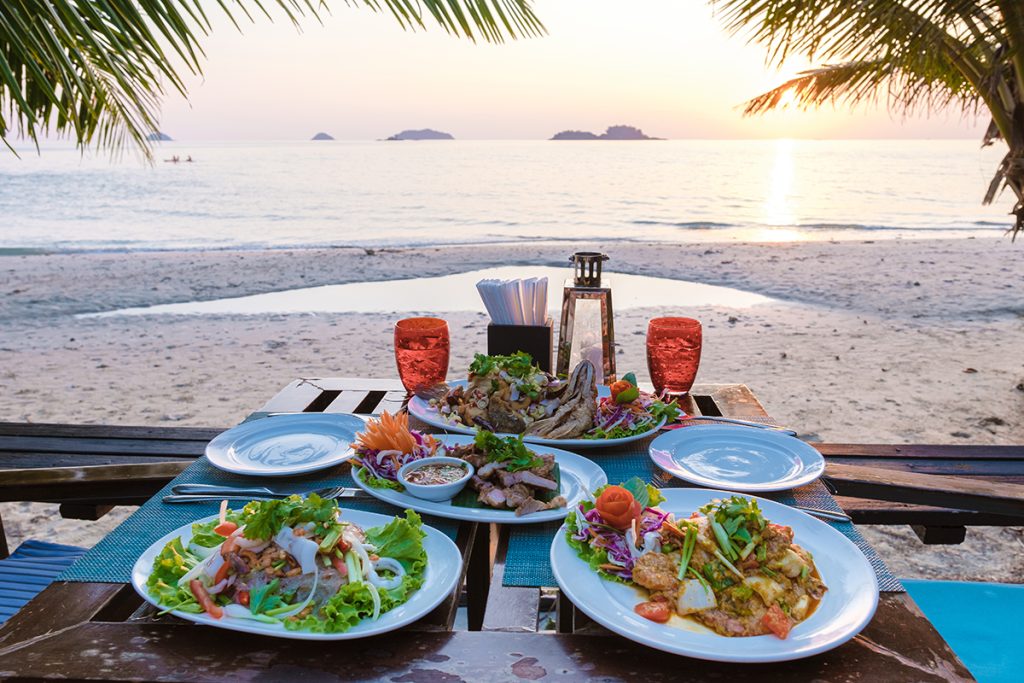 Don't forget to enjoy too!
While it's important to eat healthy while on vacation, you don't have to resist all the tasty temptations, especially when it comes to local delicacies. In fact, it would be a shame not to taste it.
And for now, just enjoy!