How to consistently capture top-notch Instagram selfies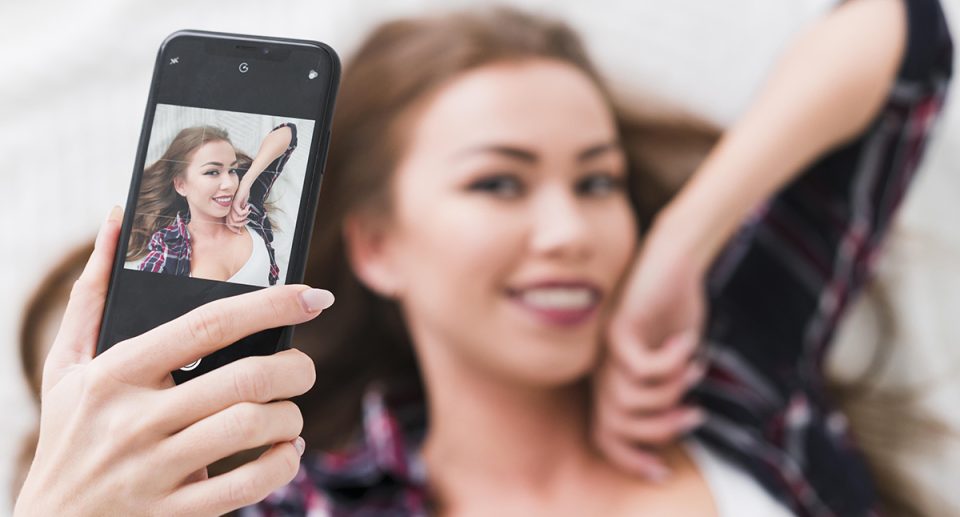 If you, like most people, find yourself scrolling through Instagram and seeing countless flawless selfies. Wondering why yours don't look the same, NewWaysBetterDays can offer some insight. A good selfie involves more than just selecting the right lighting, background, and angle.
There are numerous other factors that must be considered in order to capture that ideal selfie, and we have listed a few of them below.
Vary your face positions
Experiment by tilting your head in various directions, both horizontally and vertically, to determine which angle is most flattering for your selfies. Also, try positioning yourself in a way that highlights your best features and allows the light to gently illuminate your cheeks for a beautiful effect.
Natural light is the key
You can achieve a beautiful glow in your selfies even without makeup, by utilizing natural lighting. However, it is important to steer clear of fluorescent lighting as much as possible, dear friends.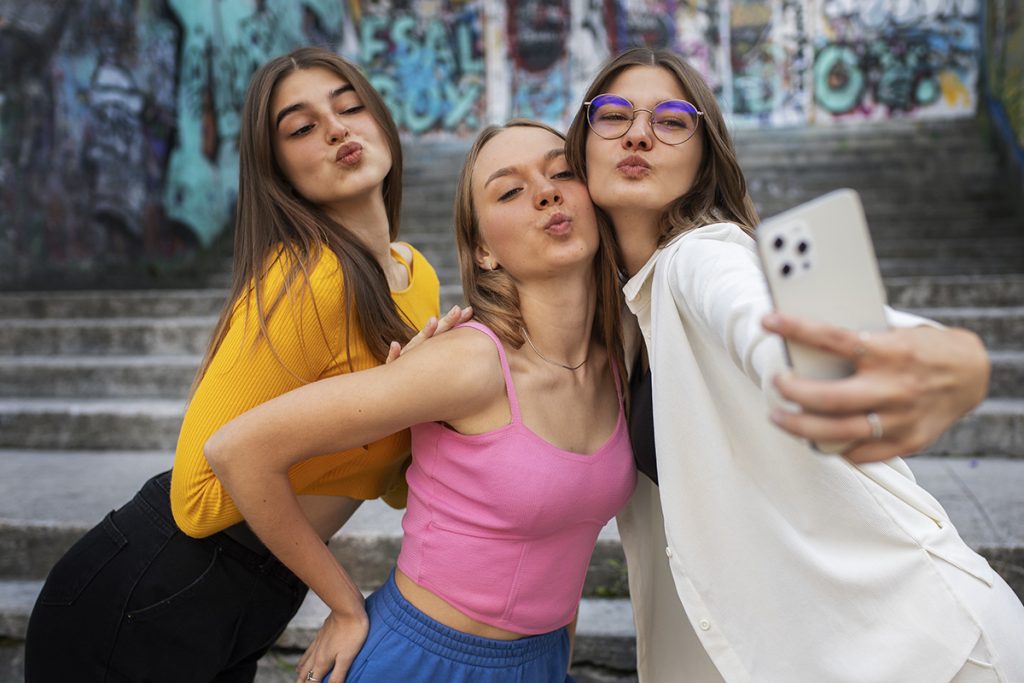 Always have a lot of fun!
Capturing the perfect selfie does not have to be a daunting task. Instead, have fun with it and vary your poses frequently to add some playfulness to the process. Just show everyone you lead a happy life!
Avoid too bright lighting
Although natural lighting is crucial, it is important to refrain from staring directly at the sun as it can create unwanted shadows on your face. Additionally, ensure that the lighting is not overly bright.
Know when to use a selfie LED light
Although natural lighting is optimal, it may not always be feasible, such as in low-light conditions or indoor settings. In such cases, a selfie LED ring from Walmart can serve as an excellent alternative to artificial light sources.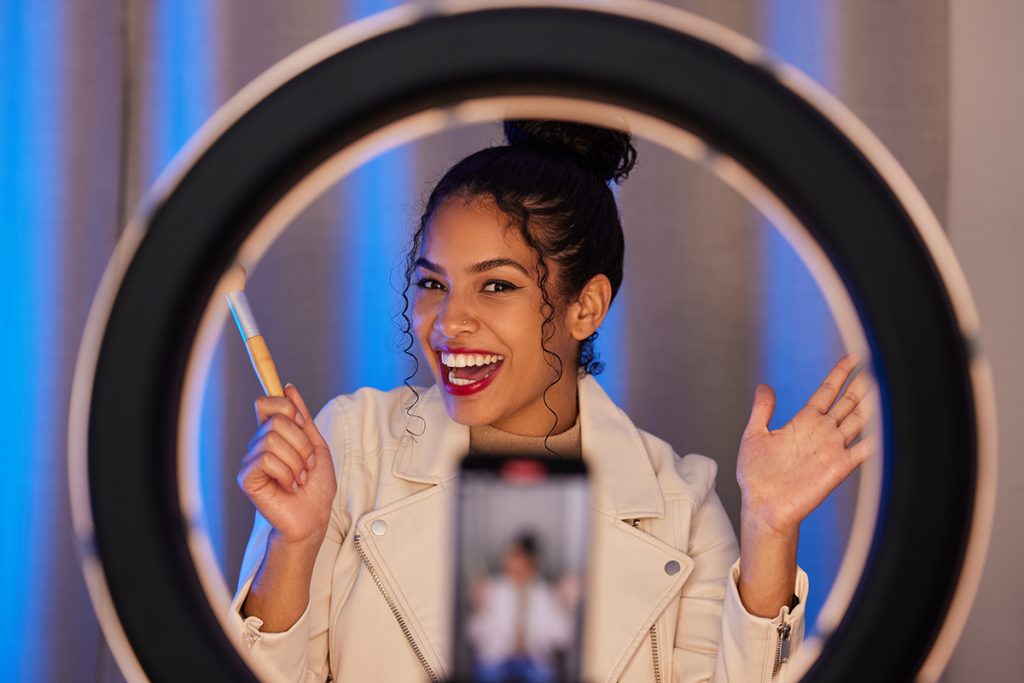 Opt for a selfie in the mirror
There may be times when you're not feeling up to taking an impromptu selfie, but you have the perfect look. Don't overlook the fact that mirror selfies can also be incredibly adorable!
Smile when in doubt
If you find that a pursed lips or a smize pose seems uncomfortable or unnatural, opt for a genuine smile instead. However, it's important not to force a smile as a natural, authentic smile is always the best choice.
Get a boost from a (digital) filter
Don't hesitate to apply a (digital) filter to enhance the brightness of your selfie. Experiment with various charming face filters to capture that perfect Instagram-worthy shot.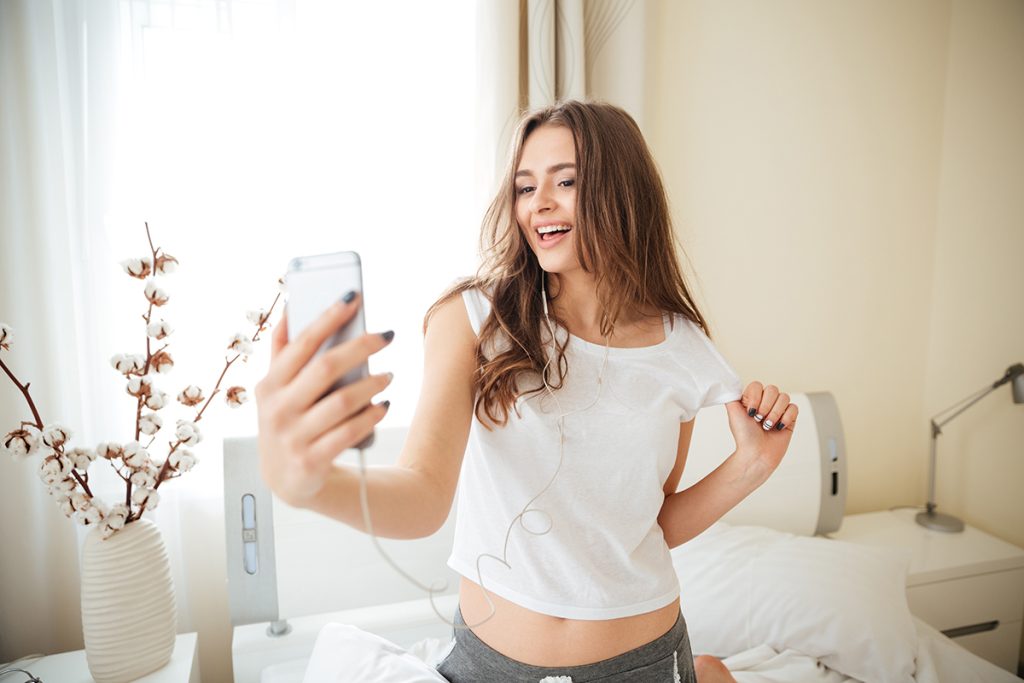 Try to take selfies in the morning
The ideal moment for taking a selfie is in the morning when your face appears clean and fresh, your makeup is still intact, and your hair hasn't been disturbed by wind, humidity, or physical activity.
Tilt your camera up
Camera angles are also crucial when taking selfies. Rather than smiling directly at the camera, try holding your cellphone or action cam slightly above you to create a more relaxed vibe. This approach can make your photo appear less intense, and the downward angle can be quite flattering!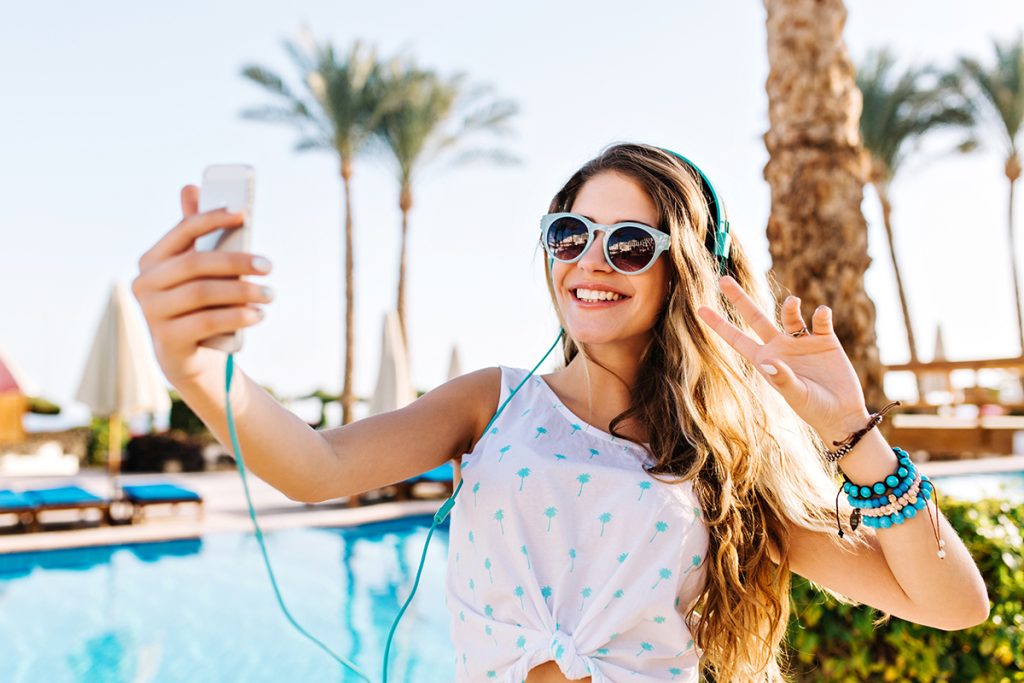 Put your sunglasses on
Putting on your favorite sunglasses is a quick and easy solution to feeling self-conscious in front of the camera or not wanting to spend too much time trying to get the perfect selfie. By doing this, you can simply pout your lips and achieve a cool and confident appearance.
Now be sure to not forget to implement these easy Instagram selfie tips from NewWaysBetterDays to consistently capture amazing selfies and receive plenty of likes!