3 recipes for a tasty and healthy shake or smoothie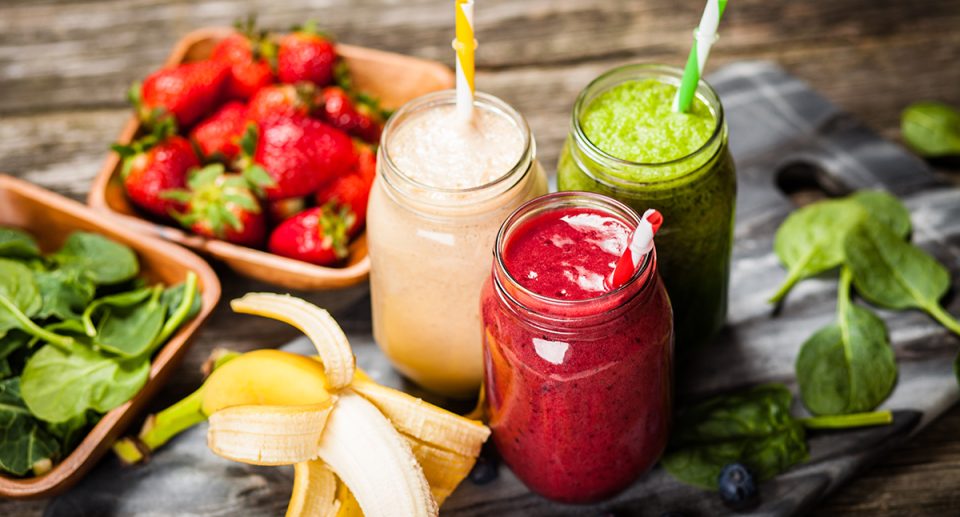 Shakes or smoothies are ideal for getting a quick and tasty intake of fruit and vegetables. They are easy to prepare and therefore ideal to take with you, or just delicious as a snack or breakfast. We are big fans of a smoothie as a filling snack. That's why we would like to share 3 healthy smoothie recipes that you can easily make yourself.
What's a healthy shake?
Many shakes and smoothies from the supermarket contain too much fruit sugars and are not the healthiest choice. Although fruit sugars are natural sugars, consuming too much of them is not healthy.
For example: 250 ml orange juice contains an average of 5 oranges and therefore contains a lot of fruit sugars. It is therefore actually a lot healthier (and more fun) to make a healthy shake yourself with fresh ingredients!
A nutritious smoothie or shake contains sufficient fruit, vegetables and proteins. You can use a (vegetable) dairy product or plain water as a base. Just add one piece of fruit to this and you could try to include vegetables as well.
This makes it a very easy way to get extra vegetables. To ensure that the smoothie is well saturated, you can add extra protein powder to it. This way you will be less hungry again. This can be useful for very active sports as well, in which you do burn a lot of energy!
Lose weight with shakes
With the help of protein shakes you can prepare a filling 'meal' in no time. A meal shake has even been developed in such a way that it can replace a regular meal. Losing weight with shakes has been scientifically proven. Because it contains the correct ratio of nutrients that meet certain requirements.
Just think of sufficient proteins, carbohydrates and extra vitamins and minerals. This way you'll receive fewer calories, but enough essential nutrients. Thanks to the high amount of proteins in these shakes, you'll feel less hungry for a longer period of time.
3 Healthy shake recipes
Banana smoothie
This is a delicious recipe for a healthy smoothie with banana and spinach. A banana gives your shake a delicious taste without any added sugars. And by adding spinach you'll make an extra healthy smoothie, while you hardly taste the spinach because of its mild taste. This is ideal, because in that way you do get some extra vegetables! Just put all ingredients in a blender and blend your shake until smooth.
Ingredients:
1 banana
1 large handful of fresh spinach
200 ml (vegetable) milk
1 scoop of protein powder from eVitamins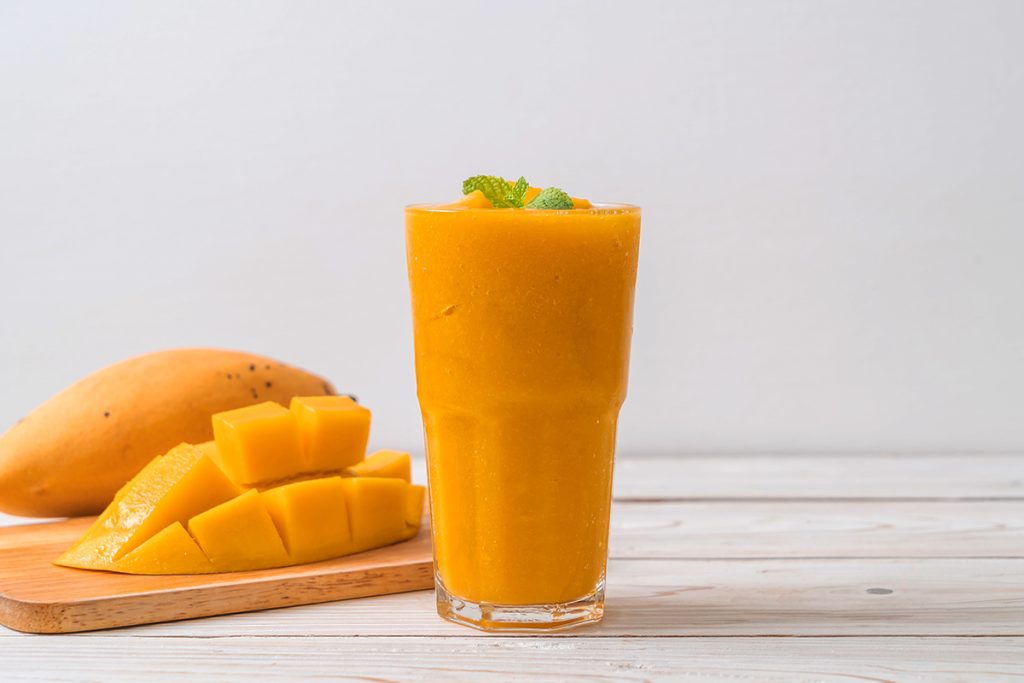 Mango milkshake
Do you like tropical flavors? Then this is the perfect recipe for you! A mango milkshake is of course very tasty, but the addition of spinach in this recipe makes it more healthy as well! Blend all ingredients in a blender and enjoy a delicious shake.
Ingredients:
100 ml (vegetable) milk
50 grams of yogurt
100 grams of mango
2 handfuls of spinach
Strawberry smoothie
It's hard to beat the impact of a quick and easy strawberry smoothie. All you need is five ingredients and a few minutes of your time. And it's versatile with all of the possible ingredients too. You could even use some additional raw cauliflower, a vegetable which blends in without any taste. Just get it blending to enjoy a tasty and creamy smoothie!
Ingredients:
1 ½ cups of frozen strawberries
¾ cup of low-fat milk or unsweetened nondairy milk
¼ cup of low-fat plain regular or Greek yogurt
2 teaspoons of maple syrup or honey (optional)
¼ teaspoon of vanilla extract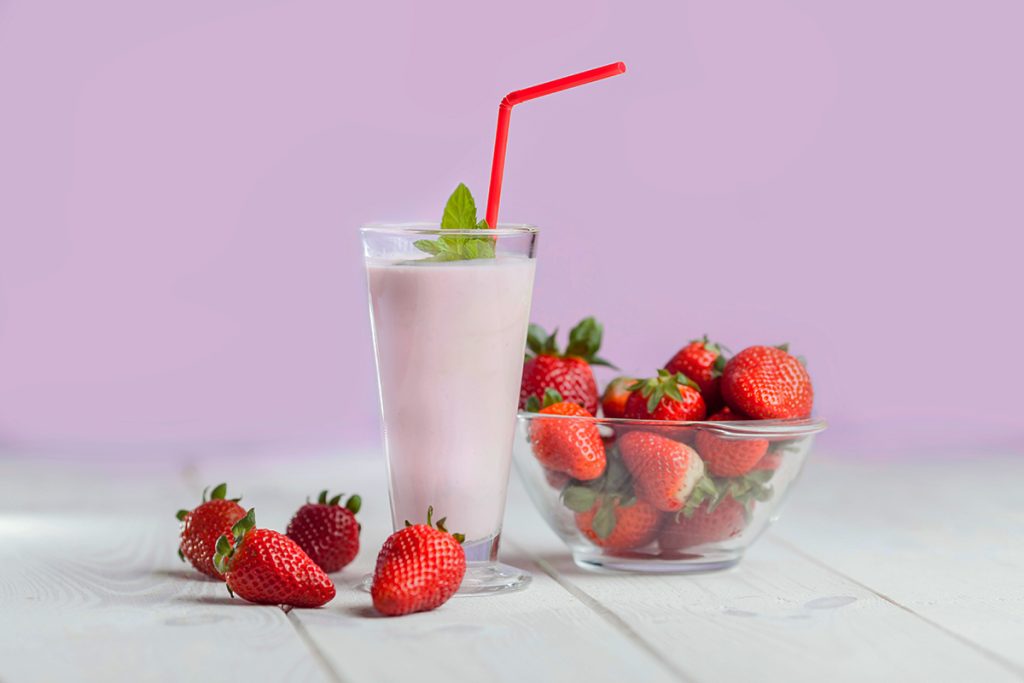 These three types of shakes and smoothies are a quick, delicious and very creative way to enjoy all of your favorite fruits and veggies in one sublime drink! Plus an excellent way to boost your resistance. Enjoy!