How to sell the deserted stuff you no longer need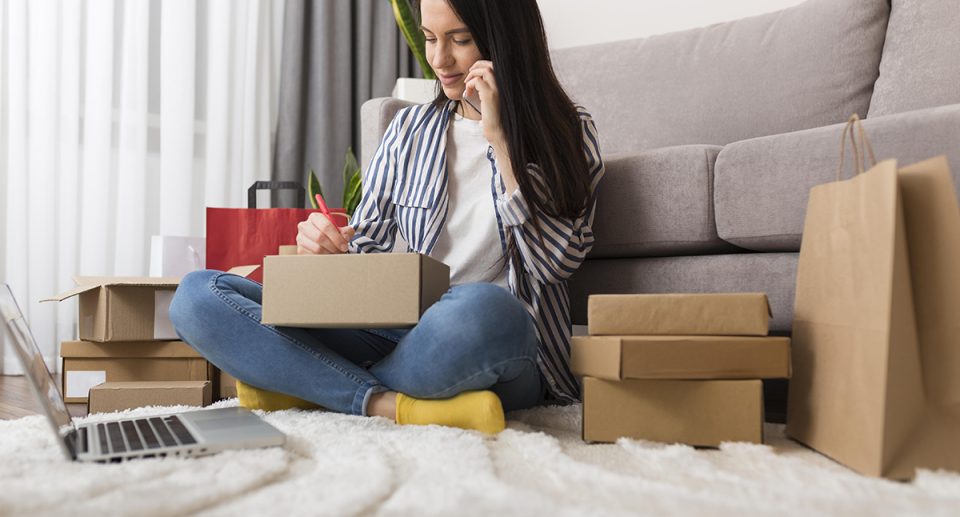 Many of us possess a substantial amount of belongings—stuff stored in closets, basements, attics, garages, and even rented self-storage units. Within this collection of possessions, which might have been inherited, accumulated over a lifetime, or received through deliveries during the pandemic, there's often an excess that we wish to eliminate.
However, in addition to the well-established methods like hosting a traditional yard sale in the neighborhood, transporting everything to a local consignment store, or making charitable donations, what are the most effective contemporary approaches for parting ways with all this stuff while potentially recouping some of the initial investment?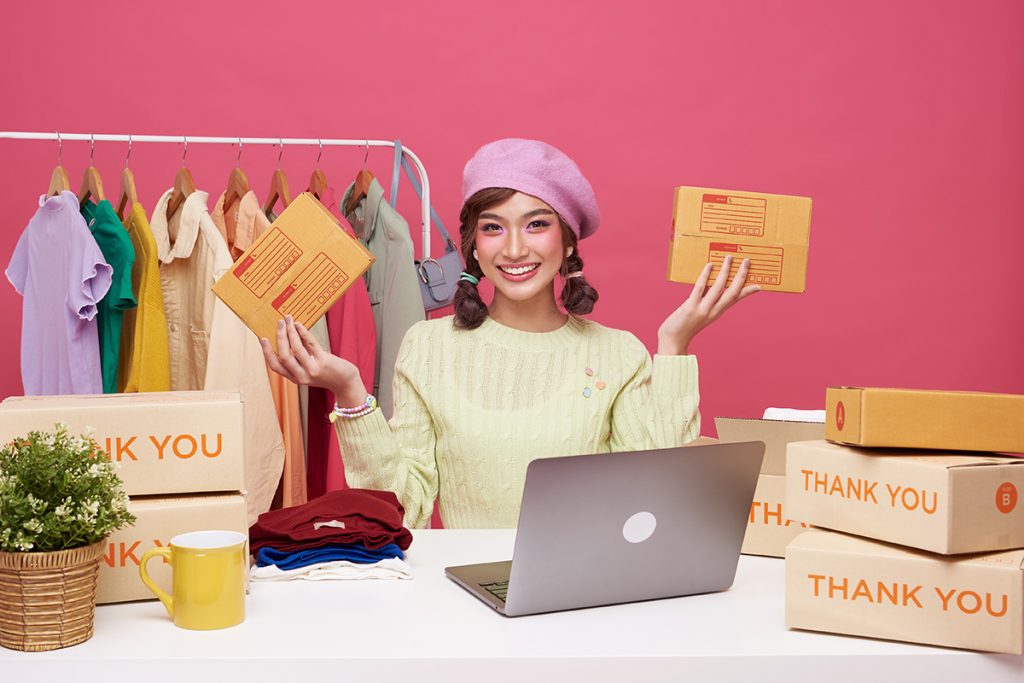 What selling platform or service to use?
One notable option is eBay, the peer-to-peer online selling platform introduced in 1995 that remains an industry giant. With 133 million active users, the platform facilitated approximately $74 billion in transactions during 2022 alone. Nonetheless, despite its extensive reach, eBay might not be the optimal choice for selling stuff like an inherited antique piano or a pair of designer Tom Ford loafers.
Within the realm of recommerce, there exists a wide array of online reselling platforms, each specializing in specific categories of secondhand stuff such as furniture, clothing, sports equipment, and more. This collective market is vast and is anticipated to achieve sales totaling $289 billion by the year 2027, according to a report from OfferUp, a mobile selling platform.
It's important to emphasize that the process of decluttering with the intention of transforming unwanted possessions into valuable items can demand a substantial amount of effort. Prior to embarking on this journey, it's crucial to contemplate whether you possess the necessary time and capacity, or if it might be more convenient to arrange for the removal of items. Worth noting, professional organizers typically charge around $75 to $100 per hour for their services.
Alternatively, you have the option to reach out to local charitable organizations operating resale shops or explore innovative ways to repurpose used items. This might lead to an opportunity for them to relieve you of the stuff you no longer need.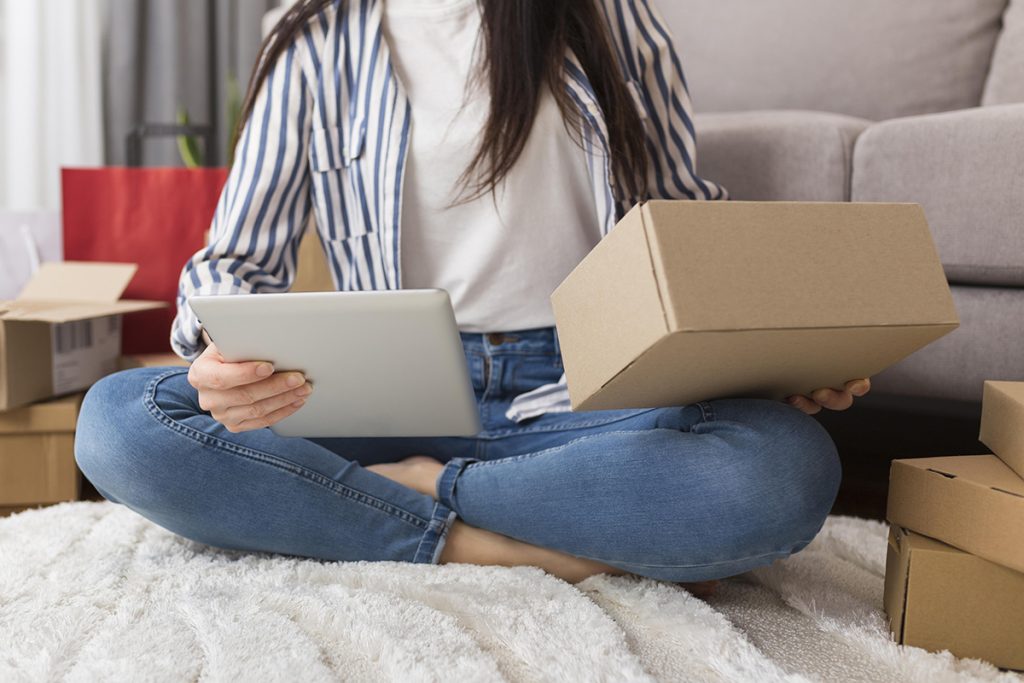 How to get the best results
Below you'll find some additional tips to ensure that your efforts yield satisfying results.
Identifying suitable buyers for your stuff
For virtually every imaginable item, there's a potential buyer out there. The key lies in determining the most suitable platform for each specific item. This involves recognizing the varying degrees of effort required for marketing and facilitating the transfer to the new owner, along with the distinct costs and fees associated.
The manner in which transactions are conducted also exhibits diversity. While certain websites manage the financial aspects, others leave this responsibility to you. Therefore, it's necessary to weigh not only what you're selling but also the level of assistance you desire and the portion of the proceeds you wish to retain.
If eBay serves as the internet's general marketplace, Poshmark assumes the role of a boutique corner. Boasting 80 million registered users, Poshmark facilitates transactions primarily for new and pre-owned clothing and accessories. The platform takes care of buyer payments and provides sellers with pre-paid shipping labels.
AptDeco specializes in home decor and furniture, encompassing both high-end pieces and an array of everyday furnishings. Sellers complete an online questionnaire detailing the offered item before uploading accompanying photos. The platform even enhances images, employing techniques like silhouetting, and offers pricing suggestions.
Additionally, AptDeco manages the financial side of the process, sparing you from this task. Once your stuff is sold, the buyer can either arrange for pickup or, for a fee, AptDeco can organize delivery. It's worth noting, however, that the company retains a percentage, up to 48 percent, of the sale price.
On the opposite end of the spectrum lies Craigslist, a platform that's typically free to use, except in specific regions and certain item categories such as motor vehicles. However, when using Craigslist, you're responsible for item listings, communicating with potential buyers, and coordinating both pickup or drop-off arrangements and payment.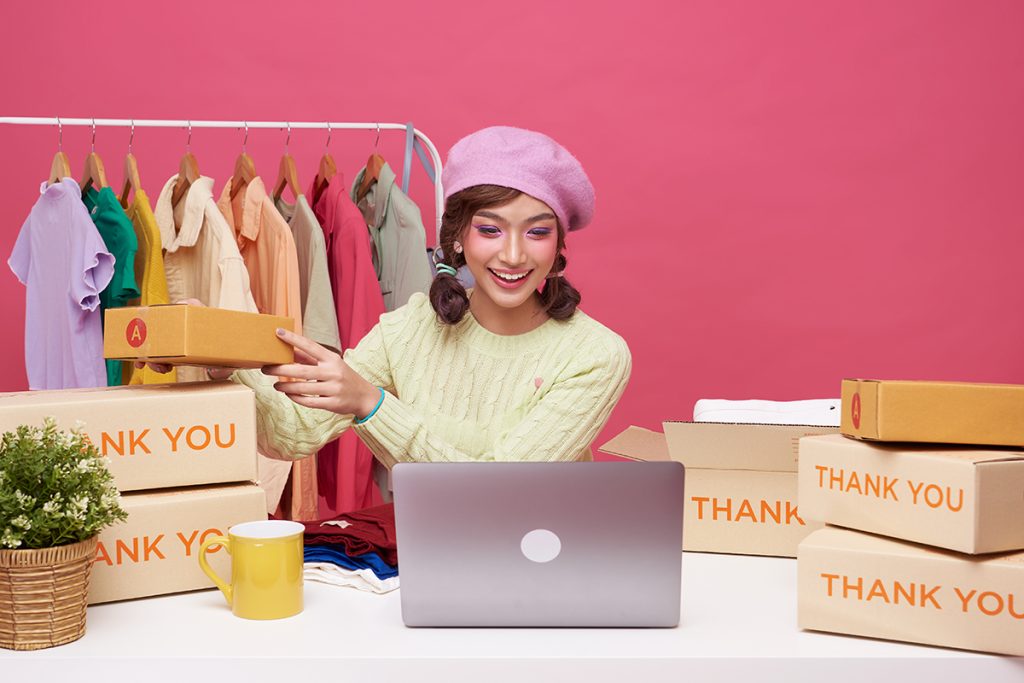 Creating a sale listing
Once you've decided on a specific platform, the subsequent step involves crafting your sales listing. While the specifics can vary based on the website you're using, there are certain general principles to follow.
Set the appropriate price for your stuff. Numerous platforms offer the ability to review past sales of similar stuff, enabling you to determine the prevailing market value for your item. By utilizing these references, you might discover that your seemingly ordinary possessions hold surprising value.
For items of significance that can't be evaluated through this method, seeking professional assistance might be wise. You can consult the member directory of the Appraisers Association of America to locate an expert who can assess the value of your stuff for a fee. According to HomeAdvisor, which connects homeowners with service professionals, the cost of such appraisals typically ranges from $25 to over $300 per hour.
When listing auctions on eBay, they typically remain active for a duration of one to ten days. In contrast, sales with a fixed price or 'buy-it-now' option do not have an expiration date. Moreover, on eBay and numerous other recommerce platforms, you have the option to entertain offers from potential buyers. Notably, Poshmark goes a step further by enabling you to initiate live online auctions to showcase and sell your stuff.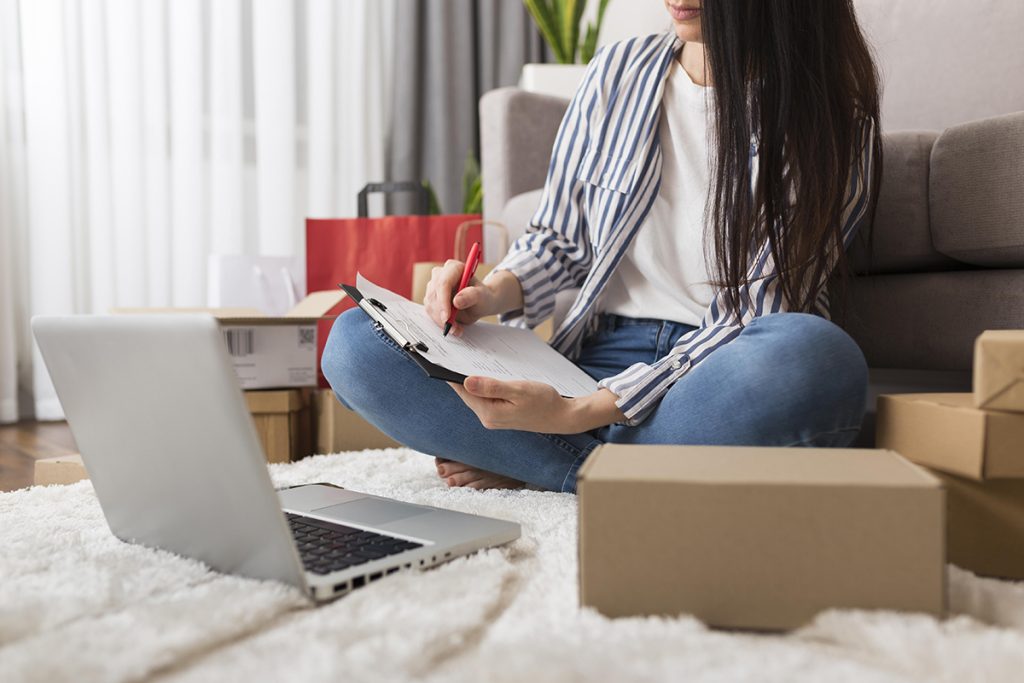 The significance of headlines
Headlines play a pivotal role in capturing attention. Crafting informative headlines helps attract potential buyers by aiding those conducting keyword searches on the platform in locating your listed item. Employing detailed headlines can significantly expedite the sale process.
For instance, instead of using a simple 'pink shirt', opt for something more descriptive like 'women's medium light pink cropped v-neck 100% cotton shirt'. Additionally, incorporating relevant terms like gently used, vintage, or NWT (new with tags) can further enhance your listing.
Transparency in product descriptions
Maintaining honesty in your product descriptions is paramount. Clearly convey the item's condition and materials used in its construction. A recommended practice is to err on the side of caution by disclosing any imperfections, if present, and providing accurate measurements. Upholding this principle of underpromising and overdelivering establishes a sense of trust with potential buyers.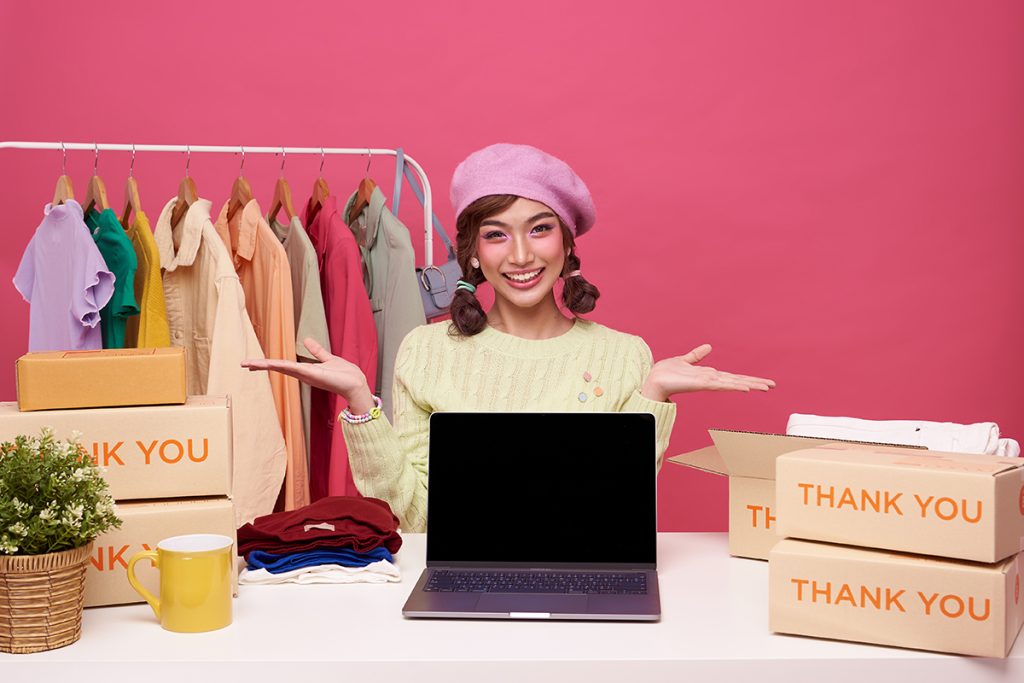 Use high-quality photos
Incorporate a comprehensive set of clear and well-lit images that showcase your stuff in an appealing manner. To ensure accuracy, capture photographs from multiple angles, encompassing top-to-bottom and front-to-back perspectives. For clothing items, consider ironing them and laying them flat, or better yet, displaying them on a tailor's form. When appropriate, add an artistic touch to your photos by employing captivating or colorful backgrounds.
Maintain a responsive communication
Maintaining timely and clear communication demonstrates your commitment and enthusiasm to potential buyers. Swiftly responding to inquiries and providing accurate answers can instill confidence in prospective purchasers. Enabling platform alerts can prevent inadvertently leaving potential buyers awaiting a response for an extended duration.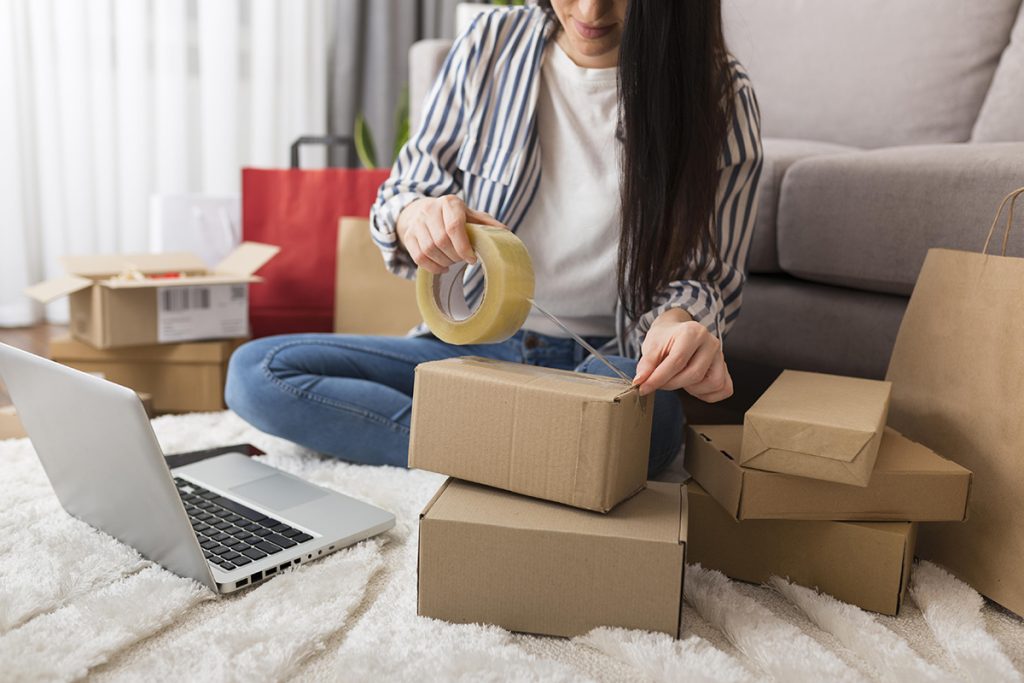 Establish a time frame
Indicate a specific timeframe for which you intend to keep the listing active until your stuff is sold. This instills a sense of urgency and informs potential buyers of your intentions, facilitating a more streamlined transaction process.
Prioritize safety during selling
Adopt these preventive measures whenever you engage in transactions involving the exchange of goods and money, whether conducted in person or remotely.
When selling your stuff through online platforms, the potential exists for encountering dubious buyers or outright scammers. Therefore, it becomes imperative to exercise caution, particularly when utilizing platforms like Facebook Marketplace or Craigslist. These platforms often involve in-person cash exchanges for goods, which can introduce risks.
Even when opting for a platform that maintains a higher degree of anonymity—where payment handling eliminates the need for direct financial exchanges between sellers and buyers, and goods are dispatched rather than collected—vigilance remains essential.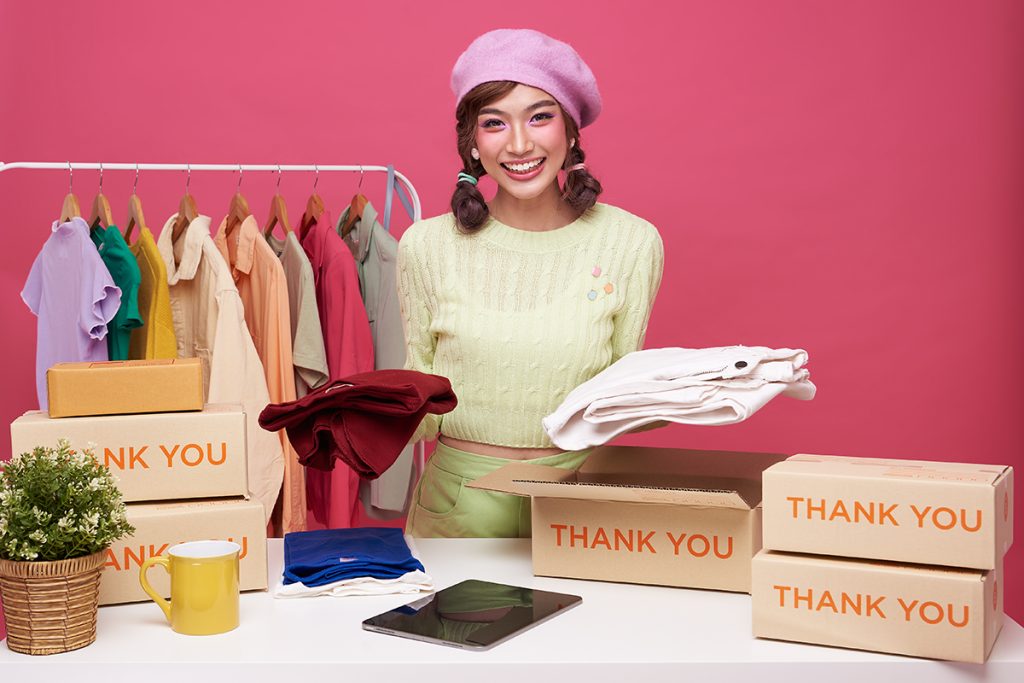 4 Important safety tips for selling your stuff
Stay within the platform
Never divert a transaction or conversation away from the platform. Scammers might attempt to lure you with offers surpassing your asking price, potentially with the intention of defrauding you. Alternatively, they might falsely claim that the purchased goods never arrived or were damaged, demanding compensation. If any aspect of your interaction with a buyer raises suspicion, reach out to the website's customer service or fraud department.
Clear terms for in-person transactions
For face-to-face dealings, establish all terms beforehand, including price, payment method, meeting point, and time. Whenever feasible, conduct transactions during daylight hours and in public spaces like a police station. In the U.S., the SafeTrade program, initiated by Peter Zollman in 2015, provides monitored public meeting locations, often at police stations, to ensure safety during online transactions. Visit safetradespots.com to locate one nearby.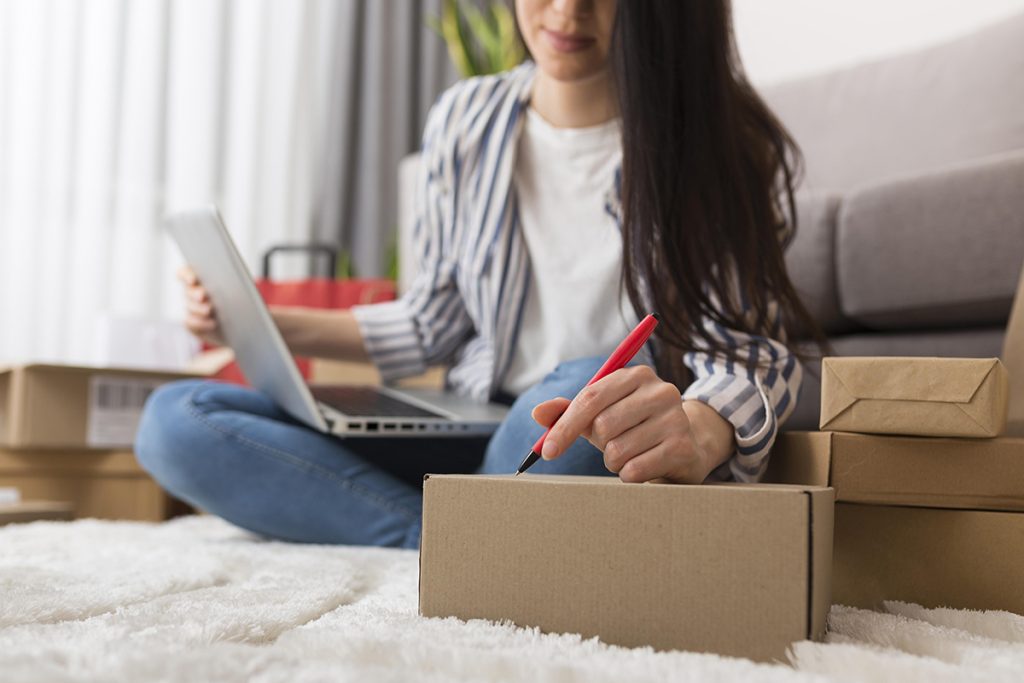 Choose secure meeting locations
If the stuff is too large for you to take to a neutral location, consider meeting the buyer at a secure spot. Arrange to meet at a police station ahead of time to exchange IDs and photographs. Explain to the buyer that this measure is intended to protect both parties.
Use secure payment services
Be cautious about the types of payment you accept. While cash is preferable, avoid personal checks due to the risk of bouncing. Similarly, money orders and cashier's checks are prone to counterfeiting. Instead, opt for secure services like Venmo, PayPal, and Zelle, which enable you to receive payment without sharing your banking information. An added advantage is the ability to verify that funds have been deposited into your account before handing over the merchandise.