Save money before going on a vacation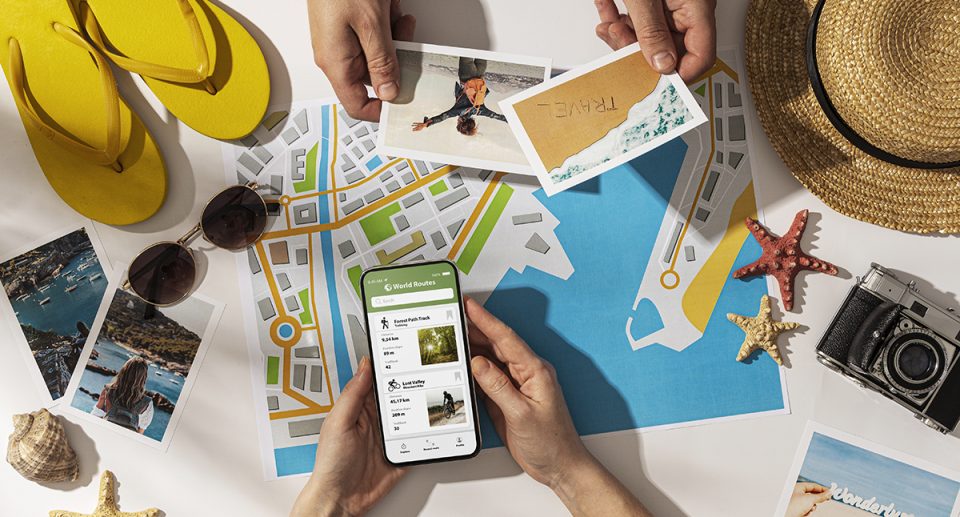 Taking a break from our daily regimen can provide us with relaxation and relief. However, it can also involve substantial expenses. Fortunately, with some careful preparation, you can reduce costs regardless of the type of vacation you wish to arrange.
The most opportune moment to achieve significant savings on your (international) trip is during the booking process. Here are a few suggestions for minimizing expenses while booking your vacation.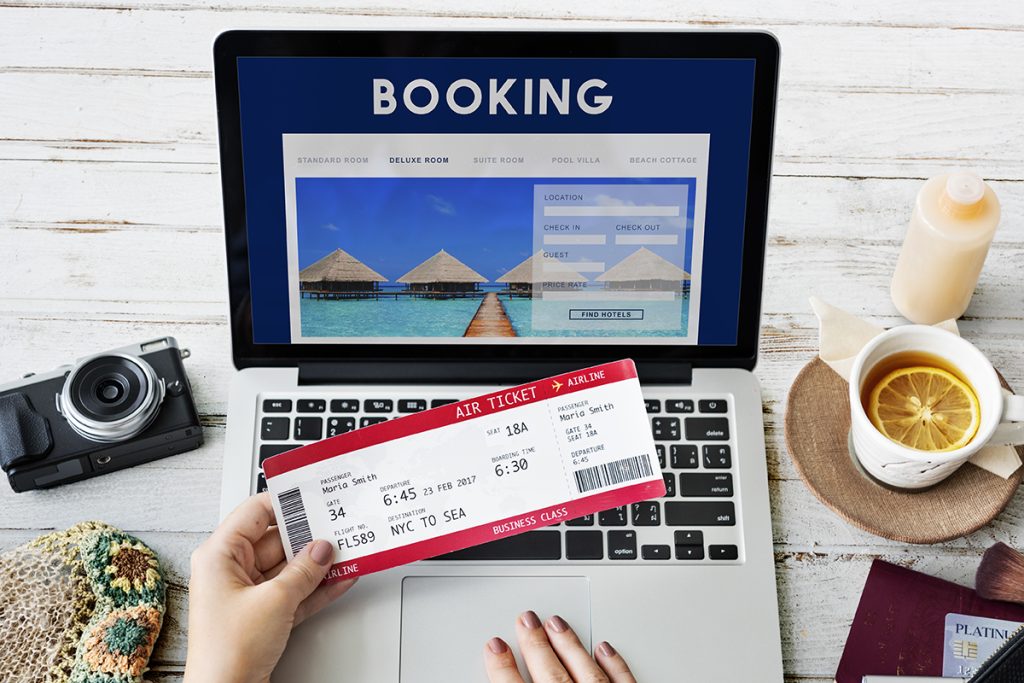 Book timely
As the departure date approaches and seats are being sold, flight prices tend to rise. Occasionally, last-minute flights may be available at a lower cost if the airline hasn't sold all of its seats, but this is not a reliable option. It is advisable to book ahead of time to secure the best deal.
Several comparison apps and websites, such as Skyscanner, Kayak, and momondo, can assist you in exploring various options to find the most favorable price.
Similar principles apply to various accommodations, including hotels and platforms like Airbnb. While certain prices may have a fixed minimum, many accommodations offer discounts for early bookings. Some tour operators even provide the option to pay off your holiday gradually on a monthly basis after the initial deposit, but this typically requires booking well in advance.
Avoid flying during peak travel periods
If you can schedule your vacation to depart and return during off-peak hours, such as early weekday mornings, you may find cheaper flight options compared to popular times like weekends.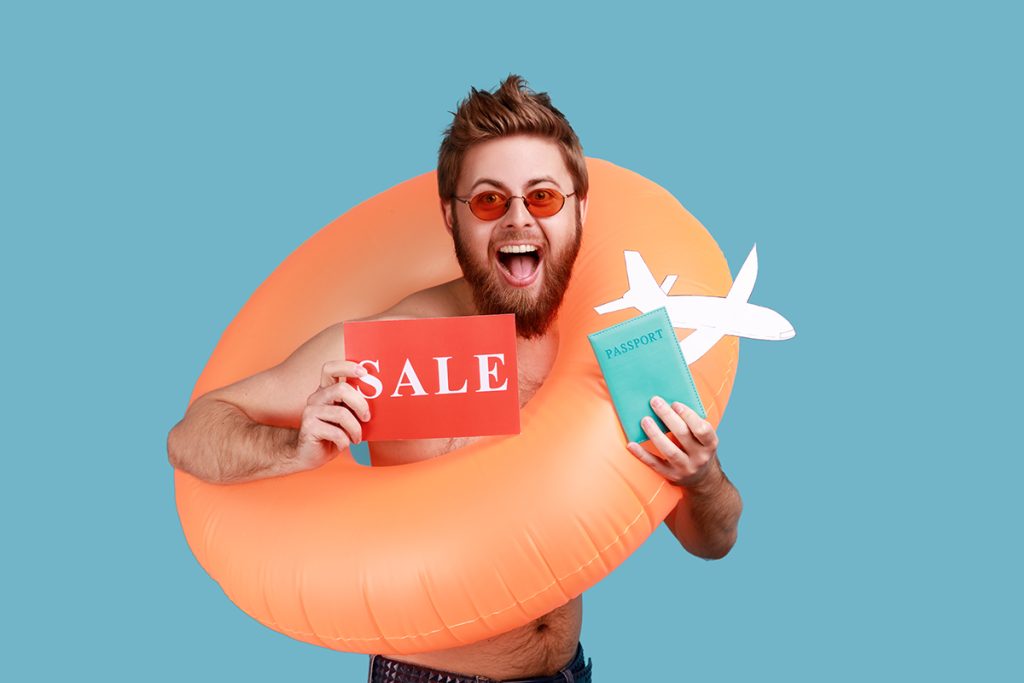 Stay vigilant for sales
Similar to (online) retail stores, most airlines offer sales from time to time. By conducting a little research and keeping an eye out for potential savings, you can take advantage of these opportunities.
Be flexible about your destination
There are two strategies to consider: total flexibility and partial flexibility. If you are completely open to various holiday destinations, you can search for the cheapest flights available by exploring airlines' offerings.
However, if you have a specific region in mind, it's worth considering nearby airports in addition to the main destination hub. The same principle applies at the local end of your journey. By being open to traveling a bit before departure, you might find cheaper flights to your desired destination. Of course, it's important to assess the cost of reaching the alternative airport and determine if the price difference justifies the additional travel.
Outlying areas near popular tourist destinations often offer more affordable options. By considering the possibility of staying a short distance away from your desired destination, you might stumble upon a hidden gem and discover a more cost-effective arrangement.
Use your credit card to pay for your flight
Using your credit card to cover the cost of your flight may not result in direct savings, but it can provide you with added protection in case of any issues with the airline. If you decide to use this payment method, it is advisable to pay off your credit card balance in advance to prevent accumulating high interest charges.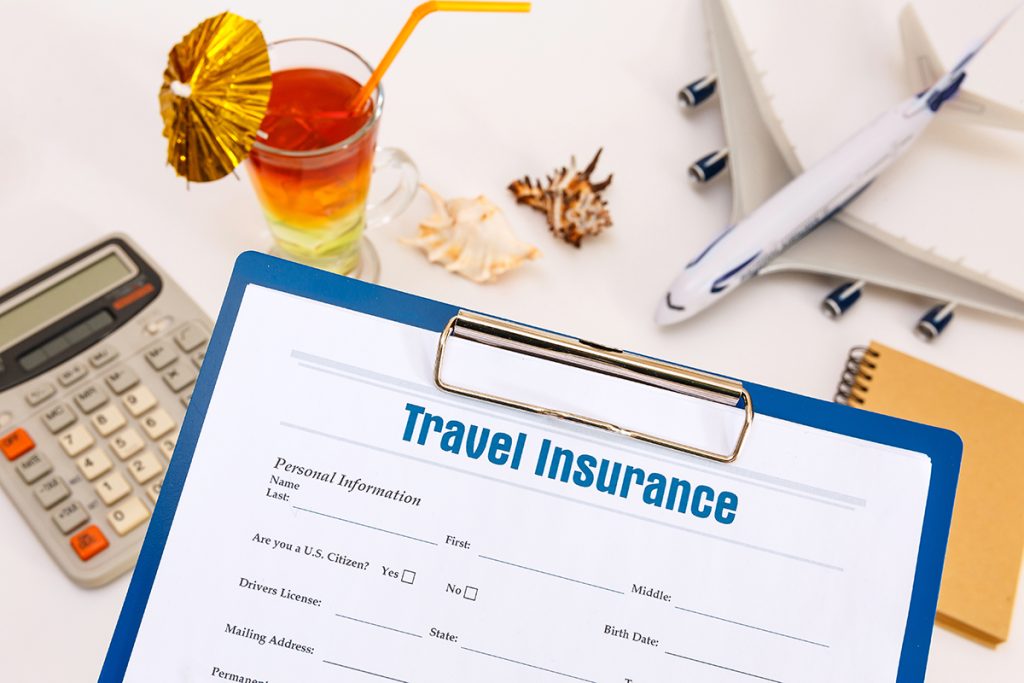 Shop for your travel insurance while booking your vacation
Having travel insurance is crucial for any international trip. If you have coverage starting from the moment you make your travel arrangements, it can provide protection in case certain circumstances prevent you from going on your trip.
If your credit card provider or bank offers complimentary travel insurance, it's important to review the policy thoroughly to determine if it meets all your requirements. Ensure that it provides adequate coverage for your specific needs, including health insurance tailored to your individual requirements and protection for any activities you plan to participate in.
Get your travel money in advance
Obtaining travel currency at the airport can be significantly costlier compared to obtaining it in advance. Furthermore, if you make the purchase when the exchange rate is favorable, you can secure those savings.
It is advisable to have a reserve of cash for your vacation, even if you are aware that your destination primarily operates on non-cash transactions. This cash reserve can be handy for various minor expenses, and if kept separately, it can serve as a backup in case your cards are lost or stolen, helping you out of a challenging situation.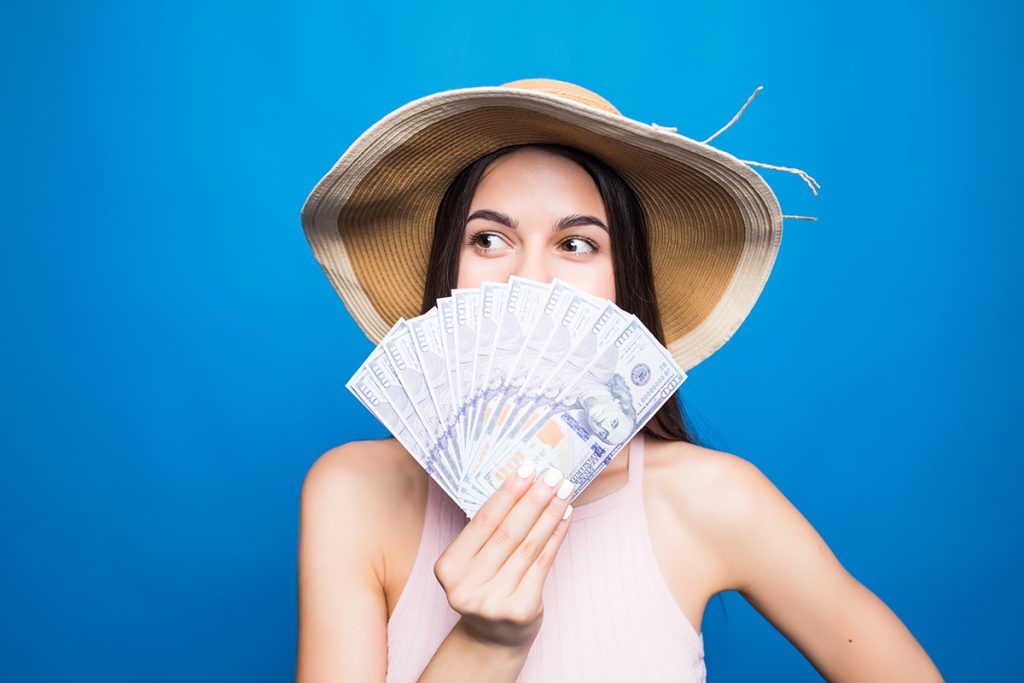 Try to fly for free
If you possess a credit card that accumulates points, you might have earned a complimentary flight. It's always worthwhile to verify this possibility. This can be especially advantageous if you are open to being flexible with your choice of destination.
By taking advantage of special deals, limited-time offers, cashback programs, partner promotions, newsletter sign-up bonuses, and other promotional schemes offered by airlines, you can swiftly accumulate points and reach your desired dream destination.
Tell your mobile company you're going on a vacation
They can provide you with suggestions on the most cost-effective methods for using your phone while traveling abroad, particularly if you're going outside of the EU or the USA. Another valuable travel tip is to keep your phone in 'airplane mode' throughout your vacation, especially if you're concerned about potential expenses from unintentional downloads.
Extra tip: Don't forget to read our article about '7 money saving tips for calling home when abroad' to know more about this topic.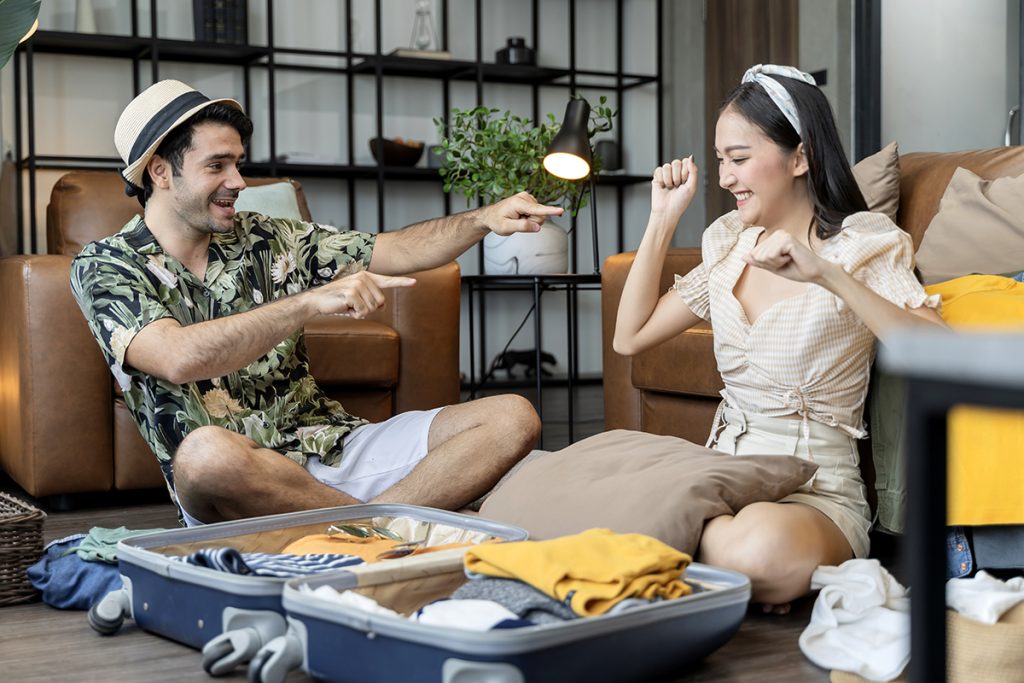 Save money before going on a vacation conclusion
If you're considering booking a summer vacation but are deterred by the steep prices. Then it is nice to know that there are several straightforward methods to significantly reduce the costs. We hope our money saving tips guide you the way!